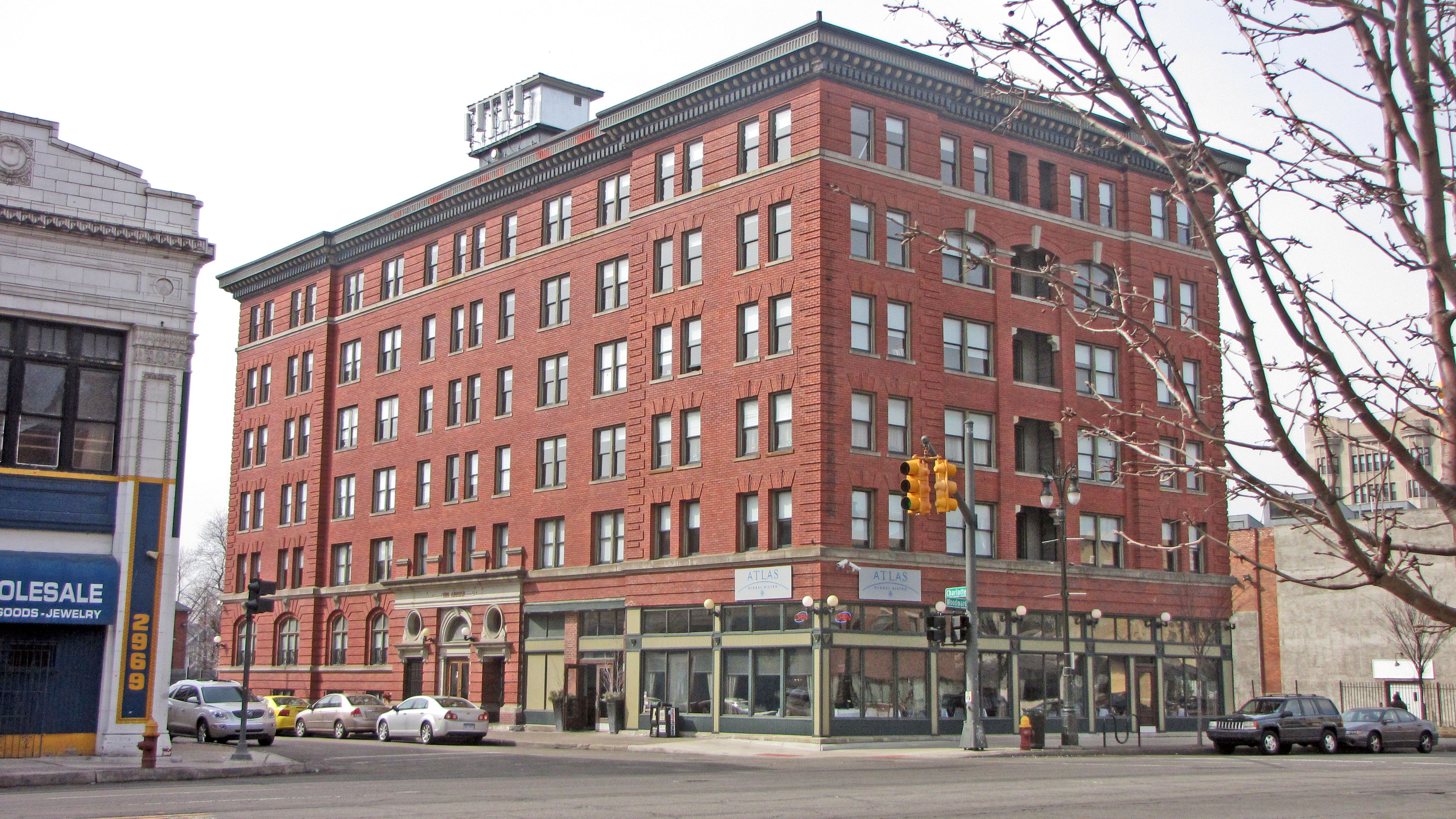 Addison Hotel/Addison Apartments
14 Charlotte at 3101 Woodward

This hotel was completed in 1905 so it was finished while the city was a major industrial hub, but had yet to benefit from the vehicle boom that followed soon thereafter.  This was built as a 400-room hotel but I do not know if it was originally a transient hotel or a residential hotel.  At that time, residential hotels were considerably more popular than at present.  Given its location and the excellent streetcar service provided by Detroit Street Railroad, people could have lived here and worked throughout the entire city. When this building opened, there were four retail establishments on the street level: a cleaner and dyer, a haberdasher, a drug store and a laundry.  Clearly, the rooms did not have their own washers and dryers.

This building was recently refurbished to provide 36 modern, spacious apartments with monthly rentals ranging from $735 to $1625.

Architects: Field, Hinchman and Smith
Date of construction: 1905
Use in 2014: Apartment building
Website:http://www.addisonapartments.com/
City of Detroit Designated Historic District:  This building may be within the Peterboro-Charlotte Historic District.
State of Michigan Historic Site:  Not listed
National Register of Historic Places:  This building is located within the Midtown Woodward Historic District, listed in 2008.
Photograph: Ren Farley; March 11, 2010
Description updated: May, 2014.

Return to Hotels

Return to Multi-Family Housing

Return to Homepage