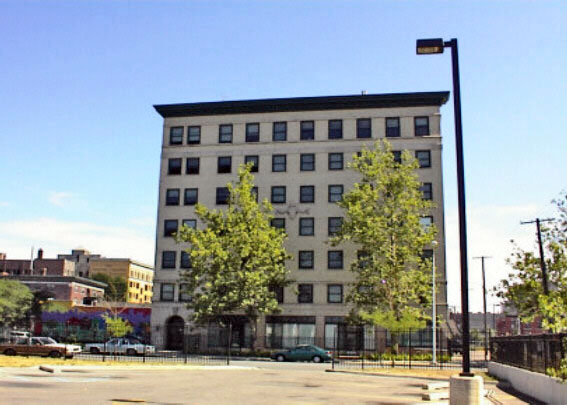 Architects Building
415 Brainard Street in the Cass Corridor area of Detroit
near the Cass-Davenport Historic District
This classic revival building was constructed in 1924 with the intention of providing space for Detroit's architects and allied firms; hence, the large A on the façade of this building. The Richard Marc and Marcus Burrows architectural firm played a major role in developing this building which was, when built, was about one mile north of Detroit's downtown business area. Apparently, the last architectural firm moved away from this building in 1940.
Architect and Builder: Richard Marc
Style: Classical Revival
State Historical Register: #P 3555
National Historical Register: Listed May 4, 1995
There is no visible historical marker at this site.
Return to Commercial Buildings