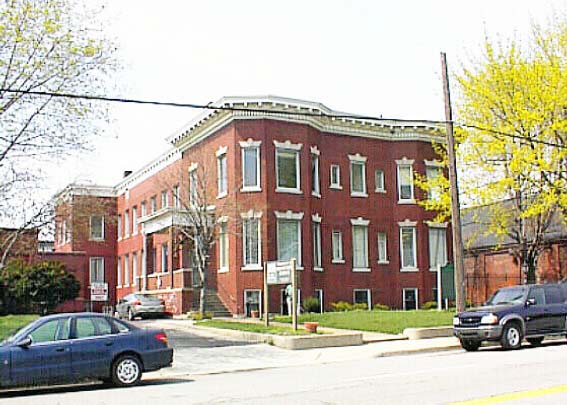 Detroit Copper and Brass Rolling Mills
174 South Clark Street near the Detroit River in Southwest Detroit
When you visit an automotive historical museum such as Greenfield Village in Dearborn, or see a parade of those spectacular cars built before World War I, you will be impressed by the extensive use of copper and brass fittings and trim. Manufacturers in the 1950s used chrome to charm the hearts of consumers. Five decades earlier it was brass and copper.
Detroit Copper and Brass was incorporated in 1880 with Christian Buhl as first president. His firm prospered and became the largest such manufacturer in Michigan, especially after Henry Ford began using copper and brass. Buhl himself also prospered, became a banker and then served as alderman, mayor and police commissioner. This reminds us that around 1900 in Detroit and many other cities, it was common for an Anglo-Saxon financial elite to also serve as the political elite.
Nineteenth century manufacturers in Detroit—such as this firm—were located close to the riverfront and to rail lines, so that they could ship by water and land. And in this pre-auto, pre-street car era, they were not far from residential neighborhoods where their workers lived. In 1906 Detroit Copper and Brass erected this extremely ascetic Georgian Revival office building with a factory attached. Note the elaborate and beautiful fenestration and the effective use of detailing.
Anaconda Copper and Brass purchased Detroit Copper in 1927. This beautiful building served as a grocery store for some time but has been revitalized as the office building for the authority that ad misters the Port of Detroit.

The Michigan Historical Marker is on this site in front of the building.

Architectural Class: Colonial Revival or Georgian Revival
Michigan Historical Register: #P25062, June 15, 1979; Marker erected February 24, 1980
Return to Industrial Buildings
Return to Commercial Buildings