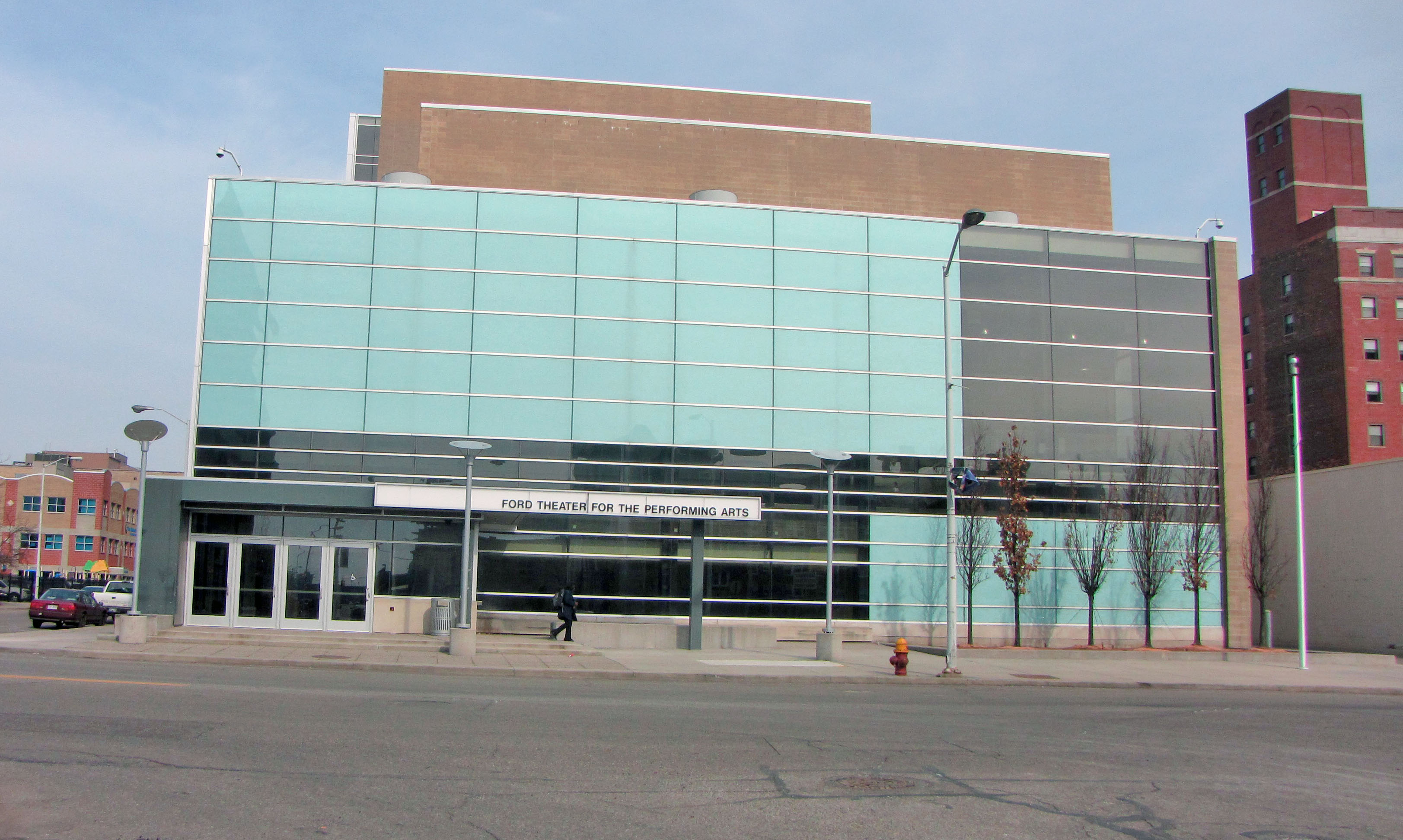 Detroit School of the Arts
123 Selden at Cass in Detroit's Cass Corridor

In the early 1990s, Detroit voters approved bond issues that allowed the city's Board of Education to build quite a few new large schools and extensively renovate others.  The timing was ironic since shortly thereafter, the state legislature approved tax-payer dollars for charter schools and a substantial movement of middle-class African-Americans to the suburbs accelerated two trends that drastically reduced enrollment in Detroit's traditional public schools.  The bond issue provided funds to construct three major new secondary school: a new buildings for Cass Tech and Renaissance High Schools and this new School of the Arts.

Established in 1992, this school was designed to be different from most or all other Detroit public schools.  The emphasis was upon academics and the arts.  Students had to apply and then be selected for admission.  Importantly, the campus of this school adjoins Detroit's Orchestra Hall which is home to the Detroit Symphony.  Apparently, arrangements were made to capitalization on this opportunity so students at this secondary school may learn from the professional musicians who work nearby.   In addition to the standard high school courses in mathematics, science, English and foreign languages, this schools offer curricula in dance, instrumental music, music technology, radio technology and the visual arts.  This school includes an 800-seat auditorium and a 200-seat recital hall.  I believe the enrollment in 2012 exceeded 800 students.

In October, 2012 officials of the Knight Foundation announced that they would make grants of $19.25 million to promote the arts in Detroit.  I believe they appropriated $2.25 million to this school, presumably to encourage the institution to recruit local artists in the training of their students.
Architect: Hamilton Anderson Associates
Date of construction:  2004
Use in 2013: Detroit secondary school
Website for this school: http://dsa.schools.detroitk12.org/
City of Detroit Designated Historic District: Not listed
State of Michigan Historic Site: This school is within the Willis-Selden Historic District, P26533.
National Register of Historic Places: This school is within the Willis Selden Historic District listed December 1, 1997.
Photograph: Ren Farley; March 11, 2010
Description prepared: July, 2013



Return to Education

Return to Homepage