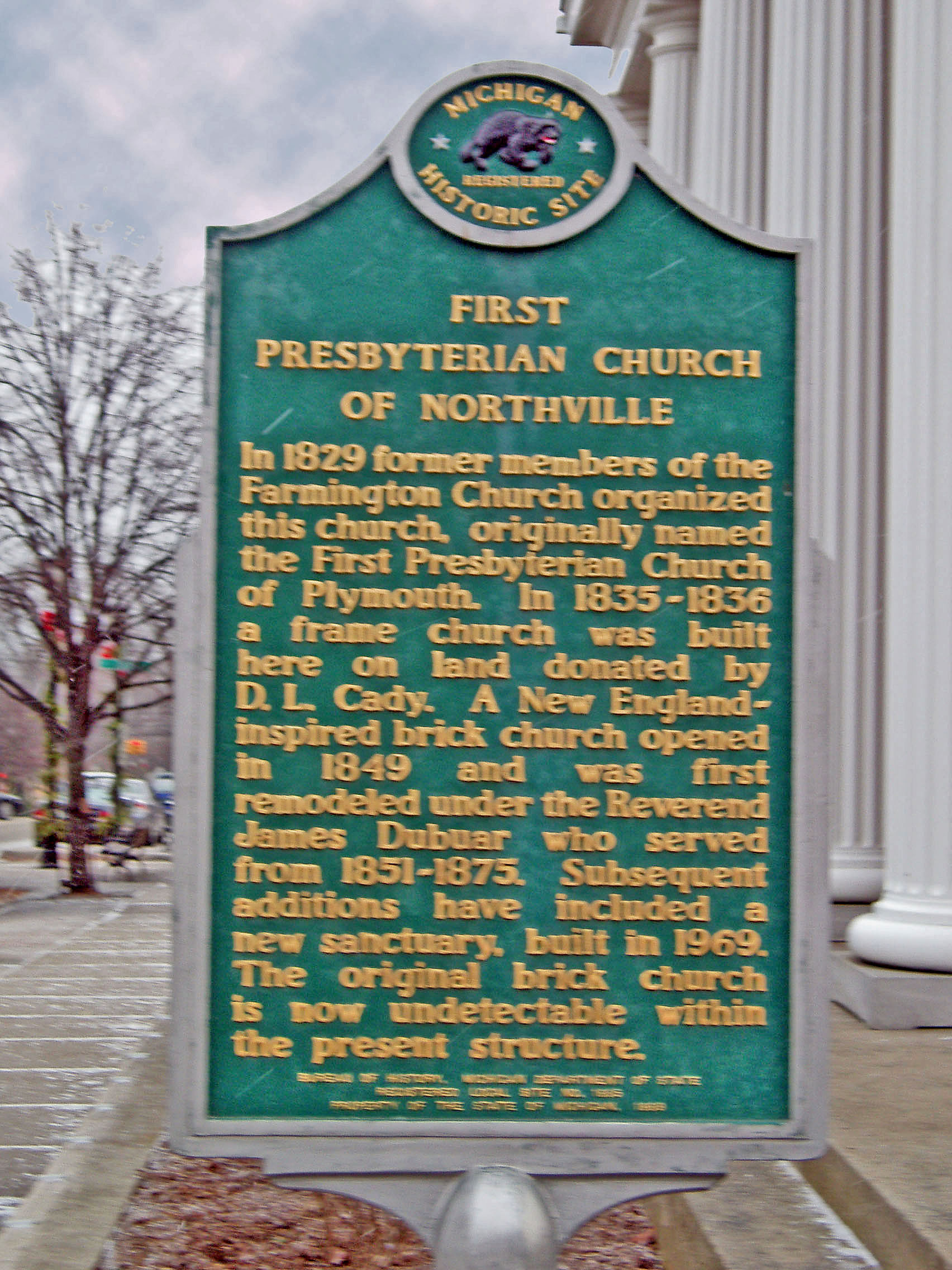 First Presbyterian Church of Northville Informational Site
200 East Main Street at Hibbard in downtown Northville
The first settlers arrived in what is now Northville in 1825. At that time, this area was at the northern edge of Plymouth Township. In 1826, Joseph Yerkes, a Revolutionary War veteran, moved here from New York State and purchased 320 acres along what is now Base Line Road. He and a few others from the area worshiped with a Presbyterian congregation in nearby Farmington. Yerkes asked to establish a Presbyterian congregation closer to his farm, so in 1829, the First Presbyterian Society of Plymouth was formed. The State of Michigan Historical Marker commemorates the founding of this congregation.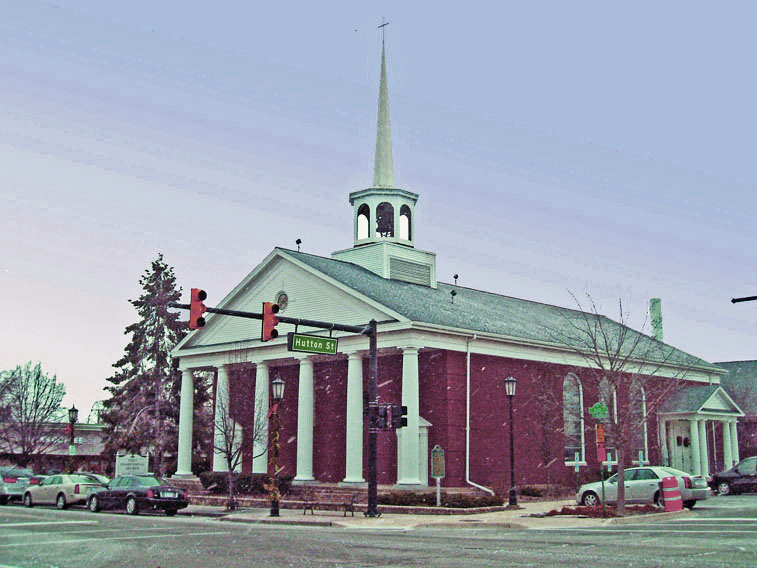 Services were first held in the Joseph Yerkes home, then in a log school house near the intersection of Griswold and Base Line Road. Subsequently, a stone school house on Hutton Avenue provided space for services. Then, in 1835, the congregation built their first church—a wooden structure with just 800 square feet of space. A decade later, this small building was moved to Main Street at or near where the present church stands. The wooden structure was replaced by a New England-style brick church in 1849. Although remodeled and expanded several times, this church served the congregation for more than a century.
The Village of Northville was chartered in 1867, and two years later, this congregation changed their name to the First Presbyterian Society of Northville. The current church building with its Doric columns and its 83 foot belfry dates from 1970. Components of the 1849 brick church were incorporated into the new church that you see.
State of Michigan Registry of Historic Sites: P25,336 Listed May 18, 1989
State of Michigan Historical Marker: Put in place October 2, 1989. This is located on the property of
the modern church at the intersection of East Main Street and Hibbard.
National Register of Historic Places: Not listed
Use in 2006: The historical marker commemorates the founding of the congregation, not the architectural significance of the present church.
Photograph: Ren Farley, December 2, 2006
Description: Prepared in December, 2006
Return to Commemorative Designations in Wayne County