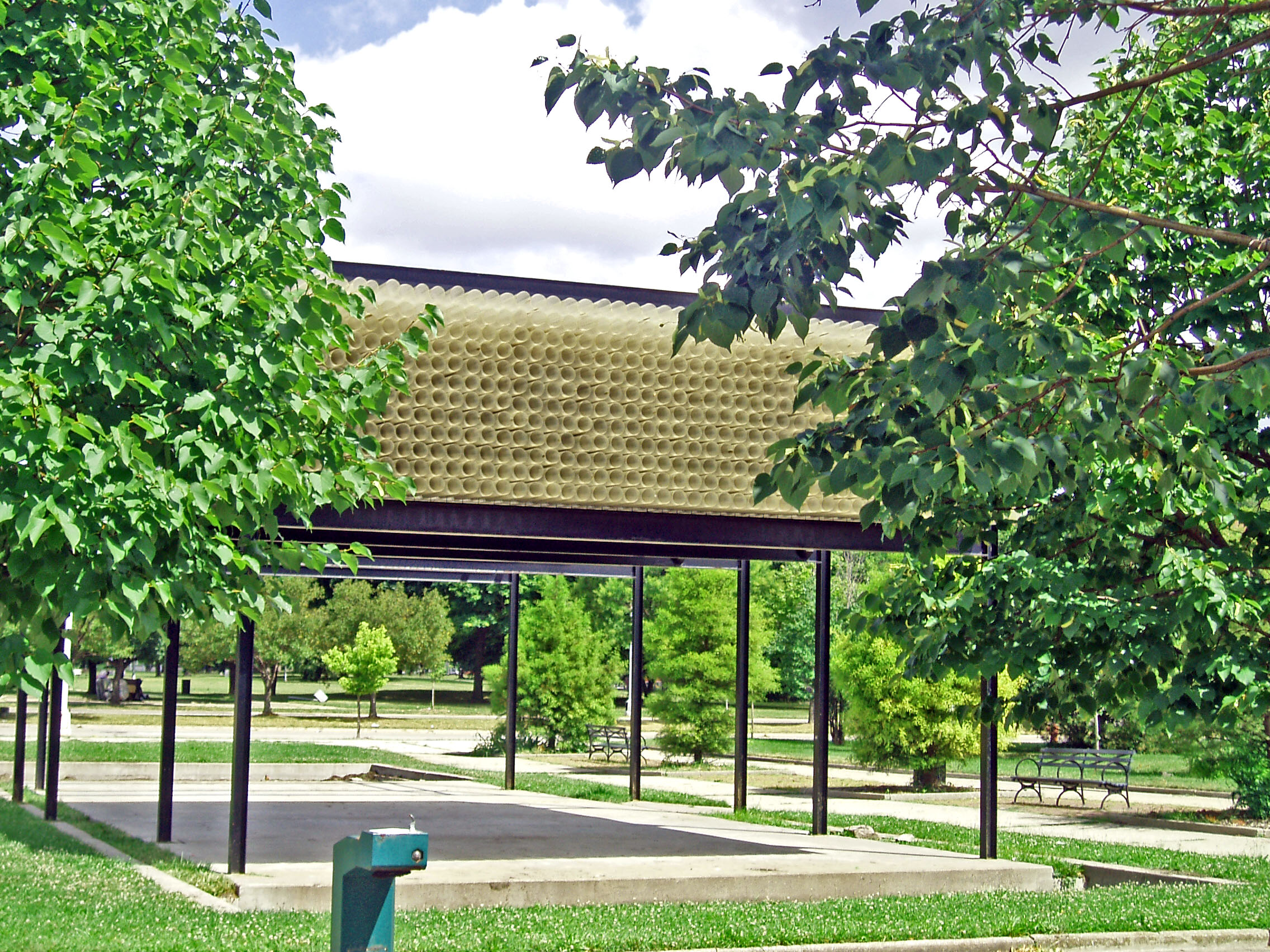 Elizabeth Gordon Sachs Greening of Detroit Park
1463 East Jefferson Avenue
Many—thousands—of people drive along East Jefferson every day and do not realize that they are passing an attractive urban park close to downtown. When the Mies van der Rhoe homes were built in nearby Lafayette Park, the city designed a large open space that is hardly visible from nearby roads. The Mies van der Rhoe townhouses and the 1300 Lafayette apartment building face that park. Later that Park was exte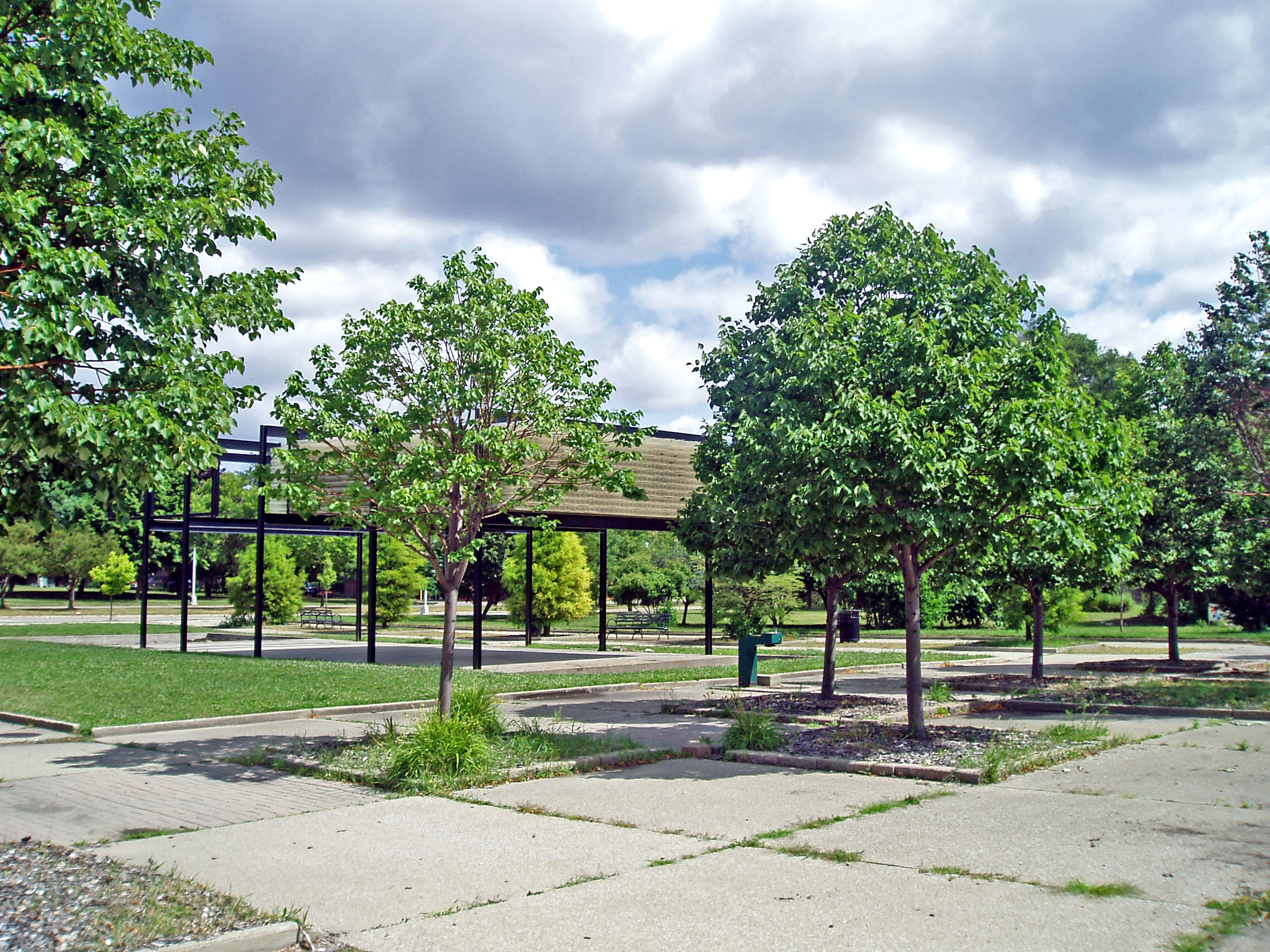 nded to East Jefferson where you see the structure pictured above.
In the three-and-one-half decades after World War II, about 500,000 trees disappeared in Detroit due to freeway construction, new home building and the Dutch elm disease. Troubled by this deforestation of a great city, Elizabeth Gordon Sachs devoted herself to efforts to replace trees. She played a key role in the 1989 founding of The Greening of Detroit. This is a non-profit organization dedicated to planting trees in the Motor City and to related educational activities such as teaching about the care of trees. It has been a successful organization and is now very well established with a regular staff and offices located on Michigan near where Tiger Stadium once stood. In 1996, this park was name in honor of Ms. Sachs.
The structure you see is interesting and may have a link to the architectural conceptions of Mies van der Rhoe. At first glance, it looks too simple. But as you get closer to it, you see that it is an interesting and provocative structure that fits in very well with the leafy green trees that surround it.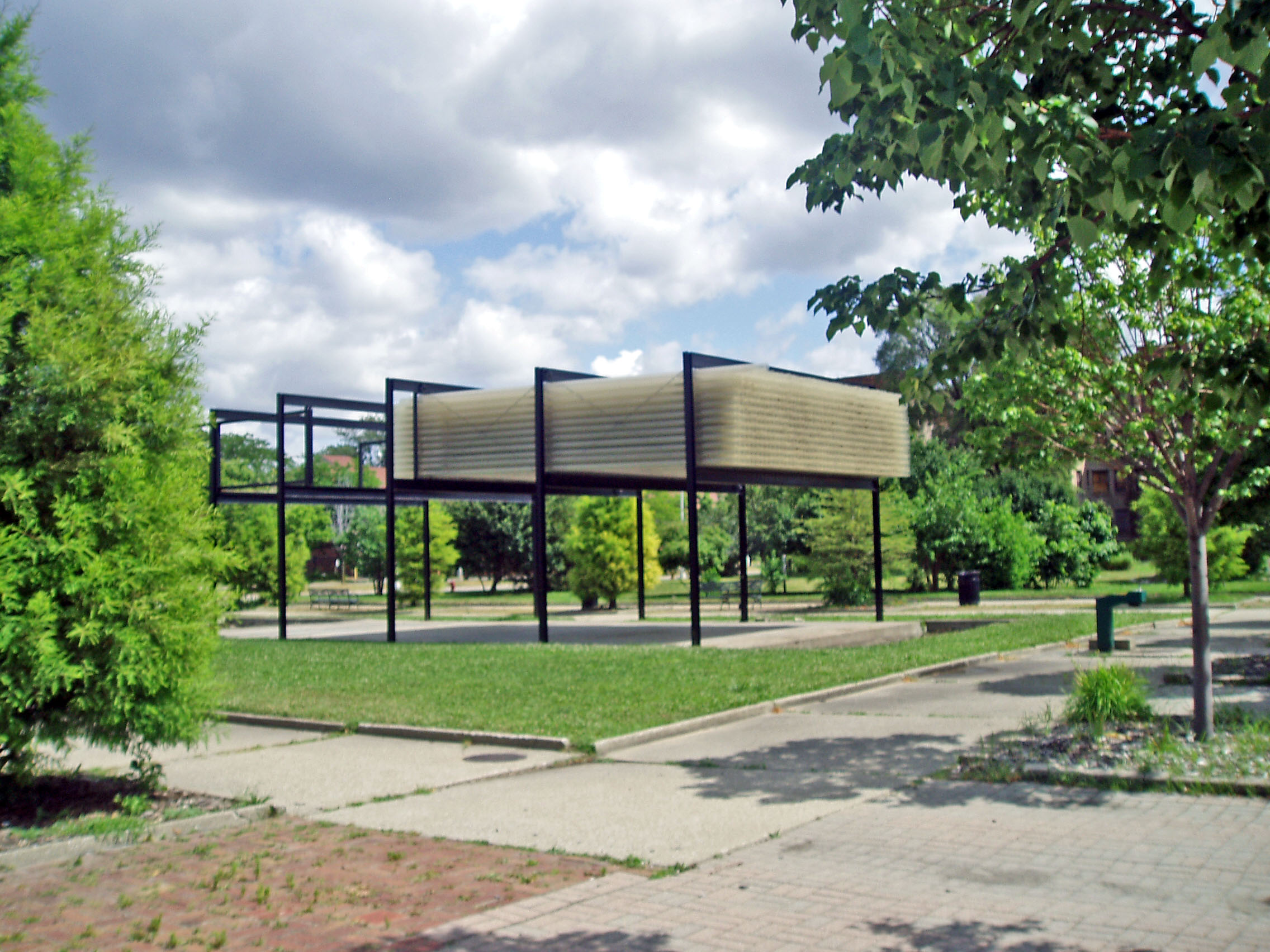 Architect: Zago Architecture
Date of construction: 2001
Materials: Translucent tubes and a steel framework
Use in 2009: Urban Park
Website for the Greening of Detroit: http://www.greeningofdetroit.com/
Photograph: Ren Farley; July 18, 2009
Description prepared: July, 2009
Return to Parks and Recreation