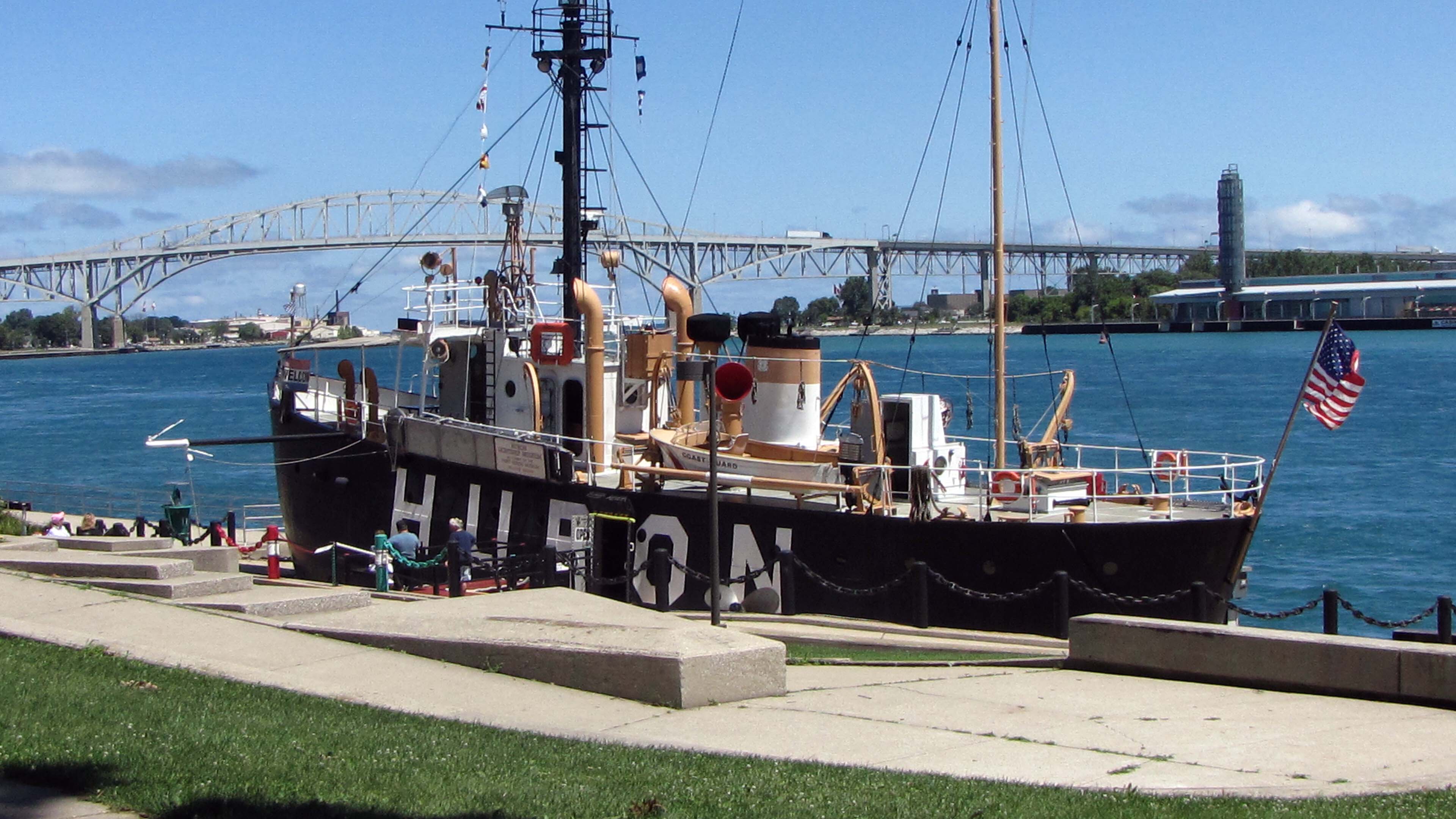 Huron Lightship #103
In the St. Clair River near the mouth of that river docked at Pine Grove Park, Port Huron
To guide mariners around rocky shoals, lightships were once positioned where it was impossible or too expensive to build a light house.  Lightships had the advantage of being mobile so that if a new reef developed, a ship could be assigned to it. The use of lightships in the United States began in 1820 when a 70-ton vessel was positioned at Willoughby Spit to enhance the safety of ships entering Chesapeake Bay. On the Great Lakes, the first lightship went into operation in 1832 when the federal government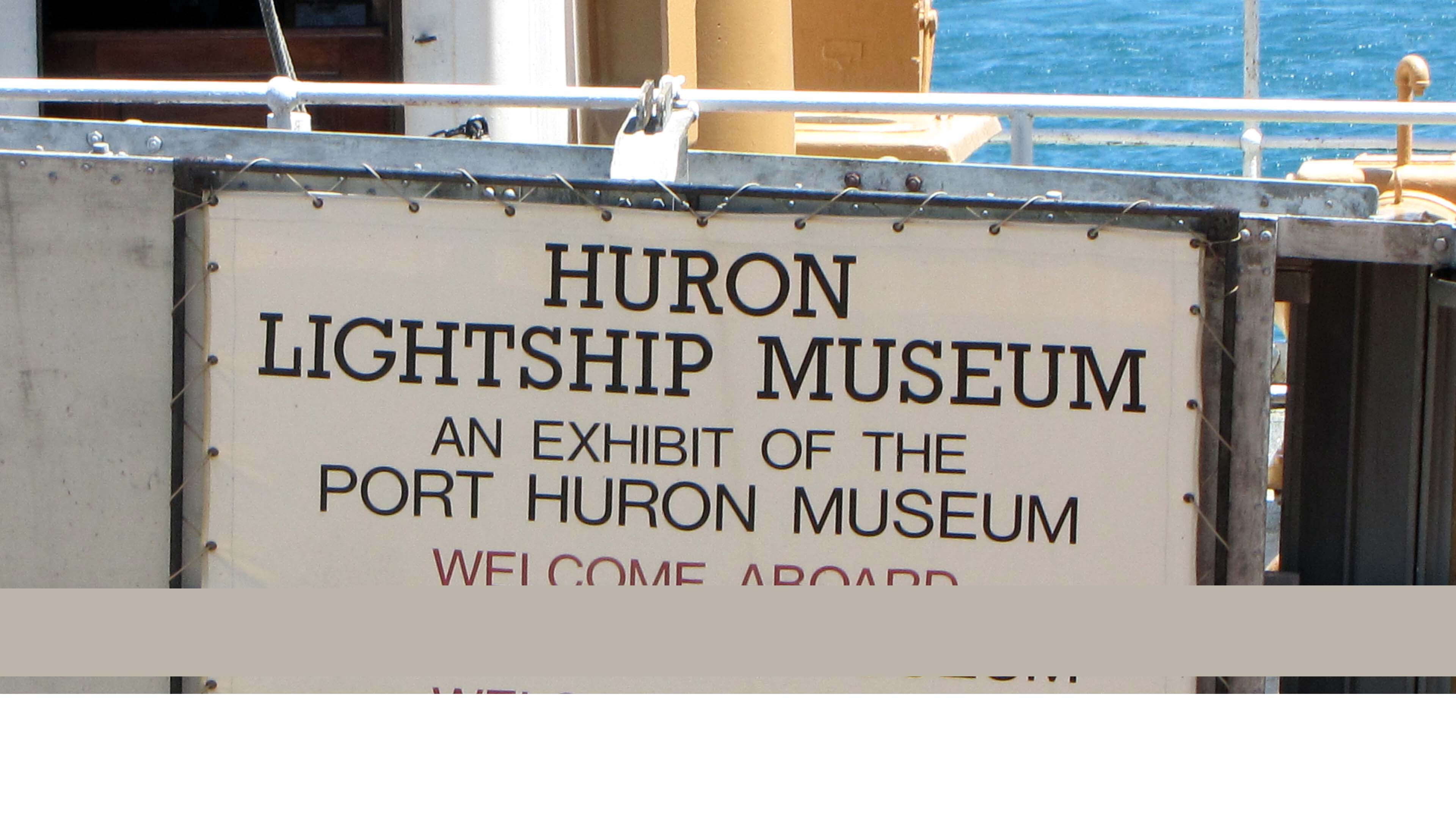 assigned the wooden vessel, the Louis McClane, to the Waugoshance Shoal at the northern end of Lake Michigan near the entrance to the Straits of Mackinac.  This ship was replaced by a lighthouse in 1850.

The 96-foot ship that you see pictured above was built in 1920 for use on the Great Lakes.  The United States Lighthouse Service took possession of the ship and commissioned her in 1921.  For the next two years, she was assigned to service on Lake Michigan.  Then, from about 1924 to 1933, she was primarily assigned to Grays Reef near Cheboygan on Lake Huron.  In 1934 and 1935, the ship served near North Manitou Island in Lake Michigan.    In 1936 she was assigned to service near Corsica Shoals in Lake Huron, a location that is 9.7 kilometers north of the current Bluewater Bridge.  I have read that this ship was sailed to the Pacific shores for duty during World War II.   She was taken out of service in 1948 and rebuilt. Originally she had coal fired engines but the reconstruction installed much more modern diesel engines.  This vessel called for a crew of eleven. 

In 1952, she became the last Lightship operating on the Great Lakes.  She was withdrawn from service on August 20, 1970 and was decommissioned five days later.  The city of Port Huron purchased this ship in 1971 and installed her in the present location in 1972.  Port Huron has a very attractive riverfront.  In the distant past, the rail yards of the Grand Trunk Western Railroad occupied much of the city's waterfront but those lines were abandoned.  The city has successfully revitalized its waterfront and oriented the city toward the attractive and busy St. Clair River.  A very attractive park welcomes the Lightship #103.

When built the United States Lighthouse Service gave this vessel the name "Relief."  In 1935, she was renamed "Huron."  In 1939, the federal government replaced the Lighthouse Service with the Coast Guard.  The last active lightship in the United States was taken out of service in 1985.  The Global Positioning Satellites render lighthouses and lightships totally useless.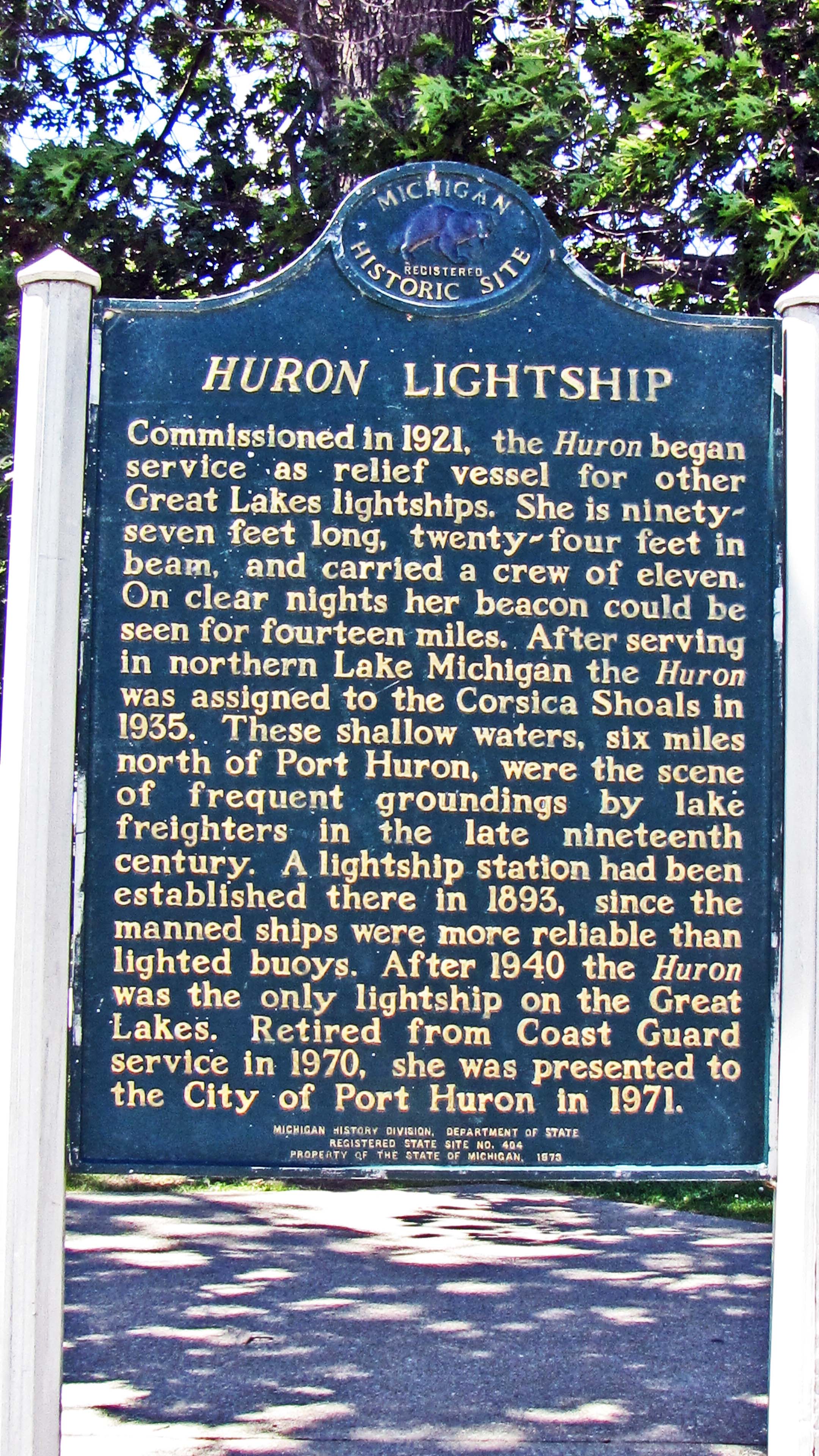 Date of Construction: 1918
Date of Commissioning: 1921
Builder:  Consolidated Shipbuilding Company of Morris Heights, New York
Date of Rebuilding: 1949
Builder for Reconstruction: DeFoe Shipbuilding of West Bay City, Michigan
Date of Decommissioning: August 25, 1970
Use in 2010: It serves as one of several Port Huron historical museums
Website for museum: http://www.phmuseum.org/
Website describing Lightship #103: http://www.boatnerd.com/museums/huron/history.htm
U. S. Coast Guard History of Lightships in the United States: http://www.uscg.mil/history/articles/Lightships.pdf
State of Michigan Registry of Historic Sites:  Listed May 17, 1973
State of Michigan Historical Marker: Put in place in 1973
National Register of Historic Places: Listed July 12, 1976
National Historic Landmark: Listed December 20, 1989
Photograph:  Ren Farley; July 25, 2010
Description prepared; September, 2010

Return to National Historic Landmarks
Return to Michigan Historic Landmarks

Return to Homepage