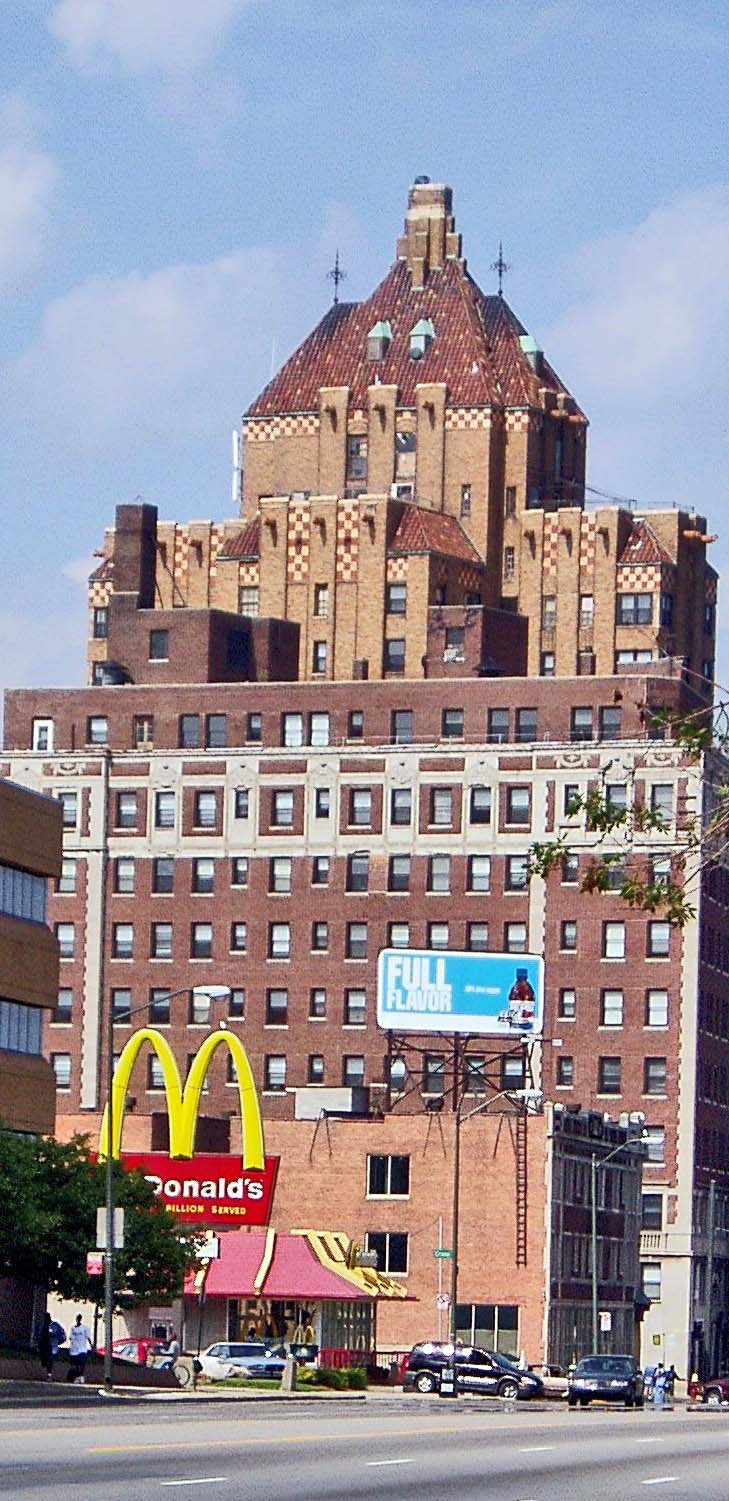 The Kean Apartments
8925 East Jefferson close to the Detroit River
The 1920s were golden years for the construction of apartments in Detroit. The city's population grew more rapidly than ever before, wages steadily increased, white-collar jobs opened up and the federal government had not yet helped to develop the fiscal instruments that facilitated home ownership. East Jefferson was among the most appealing locations for these apartments.
For a brief period, Art Deco almost dominated architectural design. Its name is taken from a 1924-25 Parisian exposition and its inspiration from Ancient Egyptian themes as discovered by that era's archeologists. As Art Deco developed, it's links to Egyptian ideas waned, and many other elements of classical and contemporary architecture were included.
Those of us who live in or around Motown are fortunate. We can see three marvelous examples of the Art Deco style as imagined and executed by Charles Nobles—the Lee Plaza Apartments on West Grand (now abandoned); Elwood Grill between the two new sports stadia and the building you see here. This is an impressive sixteen-story structure with about four apartments per floor. Nobles designed a light orange terra cotta entrance. There you will see Corinthian columns and numerous interesting medallions. As you look at this building, you begin to appreciate the many embellishments Nobel added to make it interesting and different. At first glance, you might overlook the gargoyles. Note the tiled and attractively hipped roof. You are less likely to miss the striking red and white checkerboard pattern found toward the roof line. Visually, this is a very stimulating building, as is typical for Art Deco structures.
This was, I believe, the last major apartment building constructed on or near East Jefferson until 1965 when the Jefferson Apartments were constructed just about across the street.
Architect: Charles Nobles
Date of Completion: 1931
Architectural Style: Art Deco
Use in 2004: Apartment building
City of Detroit Local Historic District: Not listed
State of Michigan Registry of Historic Sites: P25149;
National Register of Historic Places: #85002940; Listed October 9, 1985
Photograph: Andrew Chandler; July, 2004
Return to East Jefferson Avenue Residential Thematic Resource