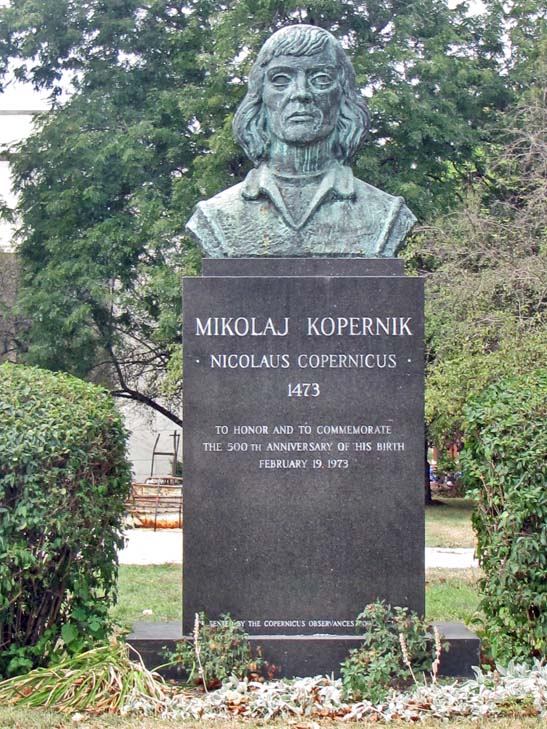 Bust of Mikolaj Kopernik (Nicolaus Copernicus)
This large statue is on the campus of the Detroit Public Library on the
Woodward side near the intersection of Woodward and Kirby


To commemorate the 500th anniversary of the famous Polish astronomer, Mikolaj Kopernik, the Copernicus Observance Committee presented this statue to the city of Detroit. It shows a youthful but stern, dedicated and seemingly contemplative, Copernicus. The sculptor, Ferenc Varga, also crafted the statue of the Revolutionary War hero, Casimir Pulaski, that is located on Washington Boulevard in downtown Detroit at the intersection with Michigan. Ferenc Varga's son, Frank Varga, composed a mosaic showing Nicolaus Copernicus that is now located above the entrance to the Catalogue Department of the Detroit Public Library.
Sculptor: Ferenc Varga
Date of Completion: 1973
Materials: Bronze and Granite
For additional information, see: Art in Detroit Public Places, Revised Edition by Dennis Alan Narcosis and David Clemens. Detroit: Wayne State University Press, 1999.

Return to Public Art and Sculpture