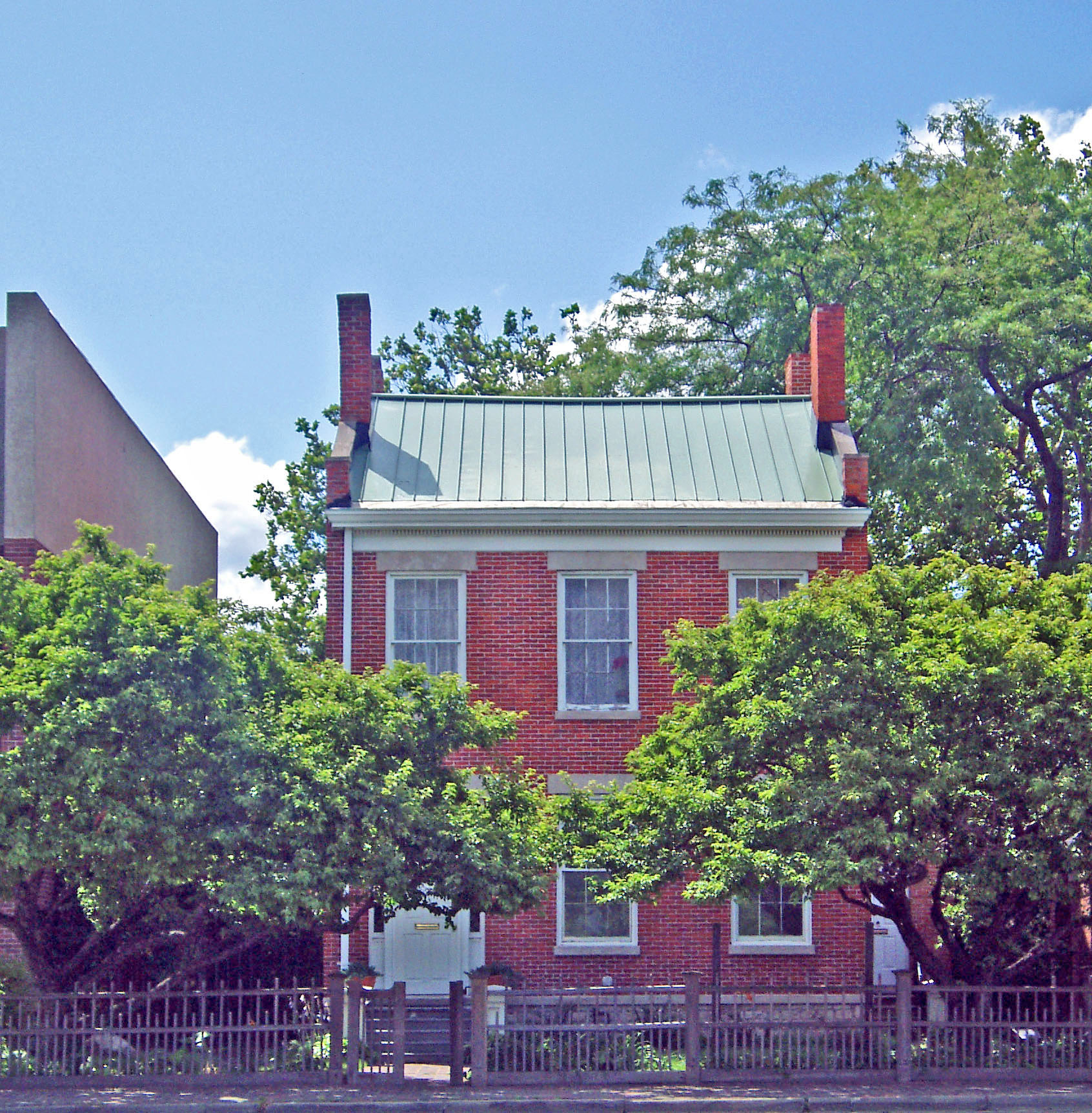 Christopher and Emily Cicotte Moross Home
1460 East Jefferson
Christopher Moross was the grandson of one of the original settlers of Detroit. He was born to Victor and Theresa Presault Moross on March 1, 1821 on their family farm in what was then Hamtramck Township. He graduated from a Catholic school that had a very short existence in Detroit, St. Philip's College. Christopher Moross married Emily Cicotte in 1846 and they had six children, so they occupied much of the home pictured above.
Early in his career, Christopher Moross devoted himself to manufacturing bricks. Later he went into the livery business, and then traded in cattle and horses. I infer that his business boomed during the Civil War. There were several military training posts in or near Detroit. The military, presumably, obtained some of their horses from Christopher Moross. He retired in 1865 and then devoted himself to his real estate interests in Detroit.
The very attractive home you see was built by Christopher Moross during the brick-making phase of his career. It is the oldest surviving brick home in the city. It stands on land that once was a component of the Guion and Riopelle ribbon farms. Moross built two brick homes in this area, but only one survives. He constructed it between 1843 and 1848. Upon a substantial limestone foundation, Moross built a two-story rectangular home in the then-popular Federal style. You would find dozens or hundreds of homes quite similar to this one in the neighborhoods of the older eastern cities in the neighborhoods that were constructed between the War of 1812 and the Civil War, The dual chimneys at the far walls help to identify its style.
Moross invested a great deal in making this home elaborate and attractive. Notice the three-bay appearance that faces East Jefferson. The impressive windows have stone sills and lintels. The doorway features both side and transom windows. Above the door, you see another stone lintel, giving the home a sense of symmetry. Mr. Moross did not cut corners in designing this residence.
I do not know how long the Moross' lived in this home; I presume into the late Nineteenth Century. In 1971, the home was purchased by the Detroit Historical Commission. It was extensively restored in 1973.
Architect/Builder: Christopher Moross
Date of construction: 1843 to 1848
Architectural style: Federal
Date of restoration: 1971 to 1973
Use in 2008: Offices
National Register of Historic Places: Listed January 19, 1972, Building #72000669
State of Michigan Register of Historic Sites: P25,184 Listed June 19, 1971
State of Michigan Historic Marker: None erected
City of Detroit Designated Historic District: Not listed
Photograph: Ren Farley, April 21, 2008
Description prepared: Febaury 16, 2009

Return to East Jefferson Avenue Residential Thematic Resource