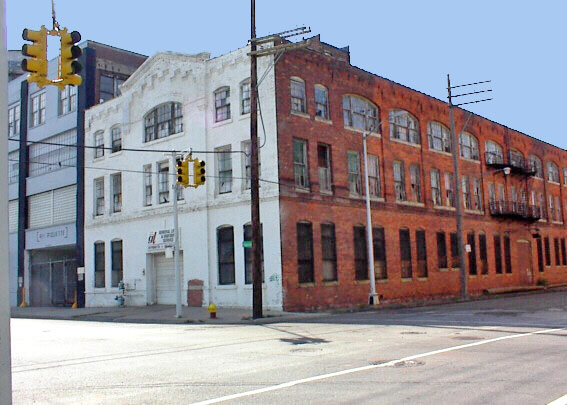 Piquette Avenue Industrial Historic District
This historic district is bounded on the south by Woodward, on the west by the tracks of the Grand Trunk Railroad, on the north by Hastings Street and on the east by Harper
This may be the most important historic district in the United States other than those that commemorate the founding of this nation or the preservation of the Union during the Civil War.  This area—and the neighboring New Amsterdam Historic District to the west of Woodward—played a role in the development of as important as the role Silicon Valley played in the development of computers and electronic information processing.  More so than any other manufactured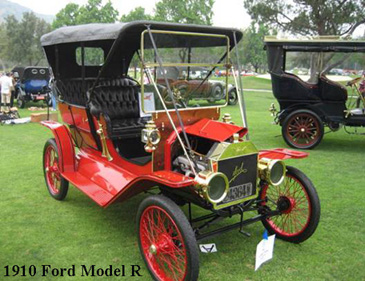 product, motor vehicles changed how people lived their lives, where they lived, where they worked and what they did at work.  No product was more important than motor vehicles in bringing about the switch from the agricultural era to the industrial era. 

The most significant building in this district is the small white brick mill-style structure at the 461 Piquette at the southwest corner of Beaubien, Ford's Piquette Avenue Plant, a National Historic Landmark.  This is where Henry Ford starting producing automobiles that were economically successful. .  He had failed in earlier attempts to establish auto firms, but he found profit in building cars in this small plant.  When he began here, cars were assembled by hand.  His first experiments with an assembly line took place here, but the type of processes we call Fordism awaited his move to the large Highland Park plant.  However, Ford set a record on June 4, 1908 when 110 cars were assembled in a ten-hour shift.   In 1909, he secretly designed the Model T in a room at the northwest corner of this modest but extremely important building.  He then began producing them here.  Indeed, I have read that Henry Ford was able to turn out as many as 9,000 cars in a year from this diminutive factory.

There was no standard model for an automobile plant when Ford had this structure built in 1904.  The architects—Field, Hinchman and Smith—designed a building with heavy oak floors and brick wa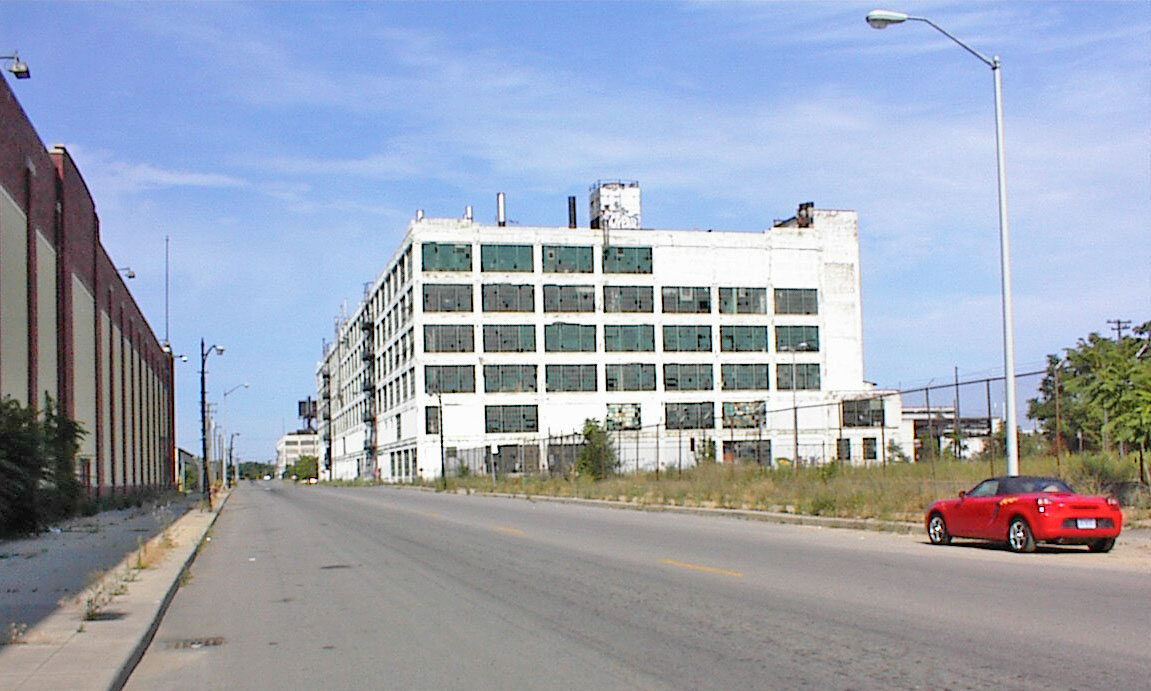 lls.  Its style might remind you of a textile mill in New England.  But that style was not copied.  By 1905 or so, Albert Kahn and his brother, Julius Kahn, perfected the use of structurally reinforced concrete in the erecting of their building.  These had the great advantage of reducing the risk of fire since as grease and oil fell on the oak floors in buildings such as the one where Henry Ford designed and manufactured the Model T, there was a great likelihood of fire.  In the first decade of the last century, both Oldsmobile and Cadillac lost their major Detroit plants to such fires.  Fisher Body #21, located in this district at 700 Piquette and opened in 1921 represents the contribution that Albert Kahn's designs made.  The building is much larger and includes many more floors. There are vast windows allowing light to enter and heat to escape and the structurally reinforced concrete floors could support the weight of the tremendous presses used for the cold stamping metal that went into the Fisher bodies.  General Motors used this plant until 1984 but it has been idle since then.

For about the first two decades of the last century, the majority of Studebakers were assembled in this historic district, not in South Bend, Indiana where many historic Studebaker plants still occupy a large landscape.  In 1906, a large brick automobile assembly plant was built on the north side of Piquette between John R and Brush for the Wayne Automob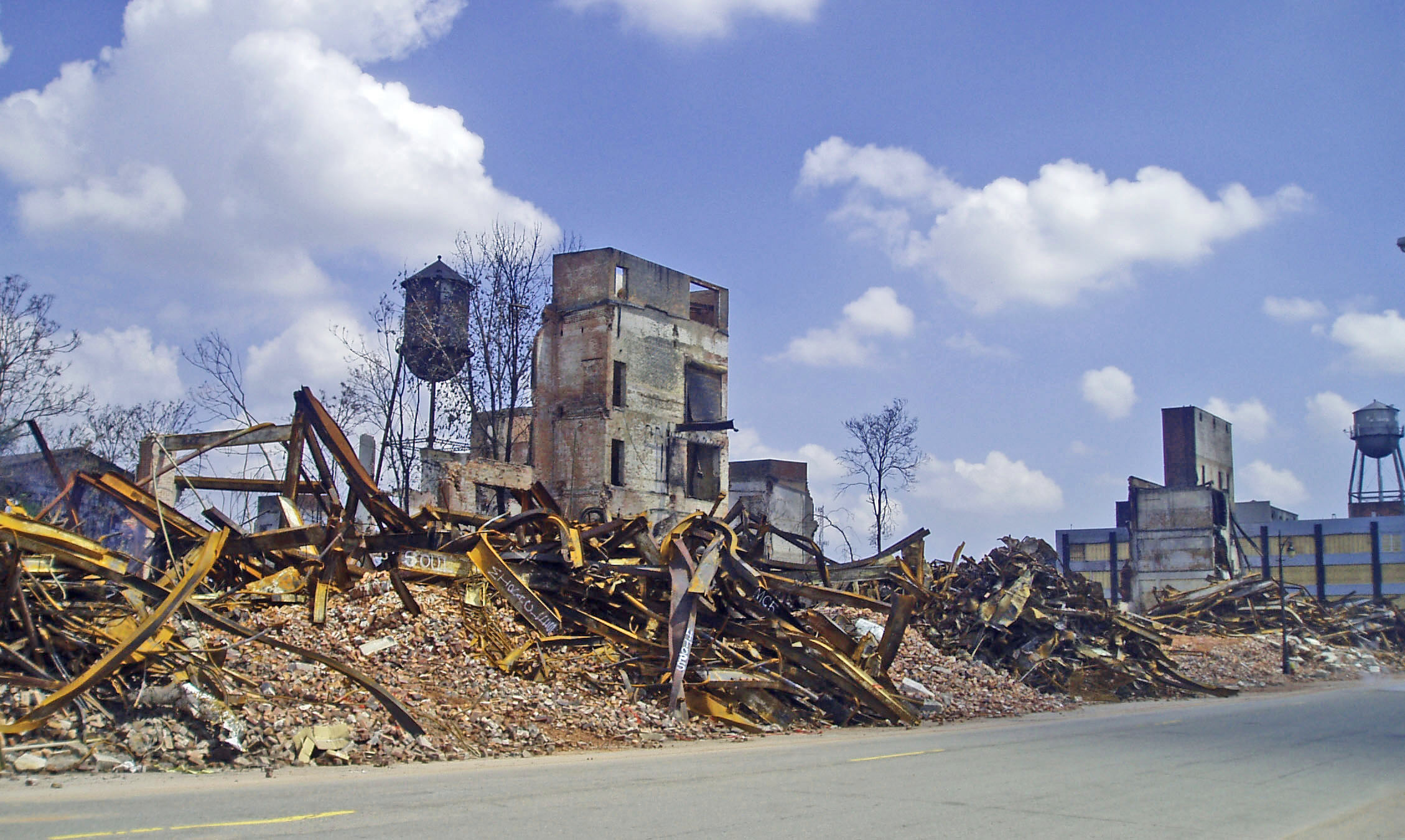 ile Company just west of where Henry Ford had his plant built.  Perhaps before that construction of that large red brick factory was completed, Wayne merged with the Northern Motor Car Company to form the Everett-Metzger-Flanders Motor Car Company (EMF), named after those three important personalities.  That firm quickly ran into financial troubles. By 1910, Studebaker found they were selling more vehicles than they could assemble in the South Bend plants.  I do not understand the financial arrangements and I have read that there was much litigation.  However, by 1910 Studebaker assembled many of their cars here along Piquette and continued to do so through 1925.  In most of those years, I believe that Studebaker's Detroit production far exceeded their South Bend output.  In 1911, Ford and Studebaker were the nation's two largest automobile producers.  Their plants abutted each other here on Piquette.   Studebaker success allowed them to expand their South Bend plants after World War I and they ceased production in Detroit before the Depression began.  But their plant was used by auto firms into the 1950s, most recently by Chrysler.  In June, 2005, the massive structure burned to the grounds and has been replaced by a residence for Michigan military veterans.

There are a few other buildings in this historic district, including the Autocar Service Building at the corner of Piquette and Brush.  Autocar is one of the least known but oldest vehicle firms still operating in this country.  The firm was either founded in 1899 in Ardmore Pennsylvania by Louis Semple Clarke or Clarke bought a Pittsburgh auto firm, renamed it and moved it to Ardmore.  Clarke played a significant role in the history of gasoline vehicles.  He invented the spark plug for gasoline engines.  Indeed, the porcelain spark plugs we use today closely resemble his invention from the 1890s.  He also invested an effective system for circulating oil through gasoline engines.  I believe that he set out to produce cars with the name plate Brass Era.  They turned out the first model in 1900 and, from then until 1911, manufactured a modest number of cars and trucks using the name Autocar.  After that time, Clarke's Autocar firm produced only trucks. Some manufacturers, at that time, established service and parts centers in the larger cities where their vehicles were sold.  Both the Willys-Overland service center on Willis and the Buick service center on West Canfield in the Cass Corridor and now known as Canfield Lofts have recently been converted to condominiums.  The Autocar Service Center here on Piquette is owned by an agency of the city's government.

Similar to other vehicle firms, Autocar almost went out of business during the Depression decade, but they managed to survive and found a large market for their trucks during World War II.  Similar to other small vehicle firms, they had great success shortly after World War II.  They built a new truck plant near Philadelphia, but similar to the small auto firms, they found they could hardly compete against the much more heavily capitalized Big Three. They ceased production in Ardmore in 1953. Autocar was then purchased by White Motors, a truck manufacturer on the east side of Cleveland that continued to use the Autocar marquee.  White Motors also ran into financial troubles and was purchased in 1980 by Volvo Trucks.  They also produced some vehicles with the Autocar name, but in 2001, they sold the Autocar division when they purchased the Renault truck operation in the United States.  An independent firm with the Autocar name continues to manufacture specialized heavy duty trucks in Hagerstown, Indiana.  They specialize in the refuse trucks that municipalities use and the small but powerful off-road trucks that are used to shift trailers around within truck yards.

Fisher Body #23 building across Beaubien from the Ford plant and located at 601 Piquette is also in this historic district, as are  one house and one small commercial building on the east side of Piquette between Woodward and Brush.

You might ask why this historic district is located where it is.  The answer is very clear.  When the early auto plants were sited, it was crucial to have rail lines to bring in supplies and take out the new vehicles.  Ideally, a manufacturer would want competing rail firms.  This area of Detroit is also known as Milwaukee Junction.  Indeed, I suspect many of us assume that should be called the Milwaukee Junction Historic District. Very close to the Ford Piquette plant, the Michigan Central line in the direction of Chicago intersected with the Grand Truck line that extended from Detroit to Grand Haven where freight cars were put on ferries for their trip to Milwaukee and points west.  Misters Everett, Flanders, Ford and Metzer strategically selected this location for their early auto manufacturing plants.


Architect: Steve Pariseau of Shelter Design Studio in Royal Oak.
City of Detroit Designated Historic District: Not listed
State of Michigan Registry of Historic Sites:  Not listed
National Register of Historic Places.  The industrial historic district was listed in 2004.
Photographs:  Ren Farley
Description prepared: May, 2010
Return to Industrial Buildings
Return to City of Detroit Historic Designation