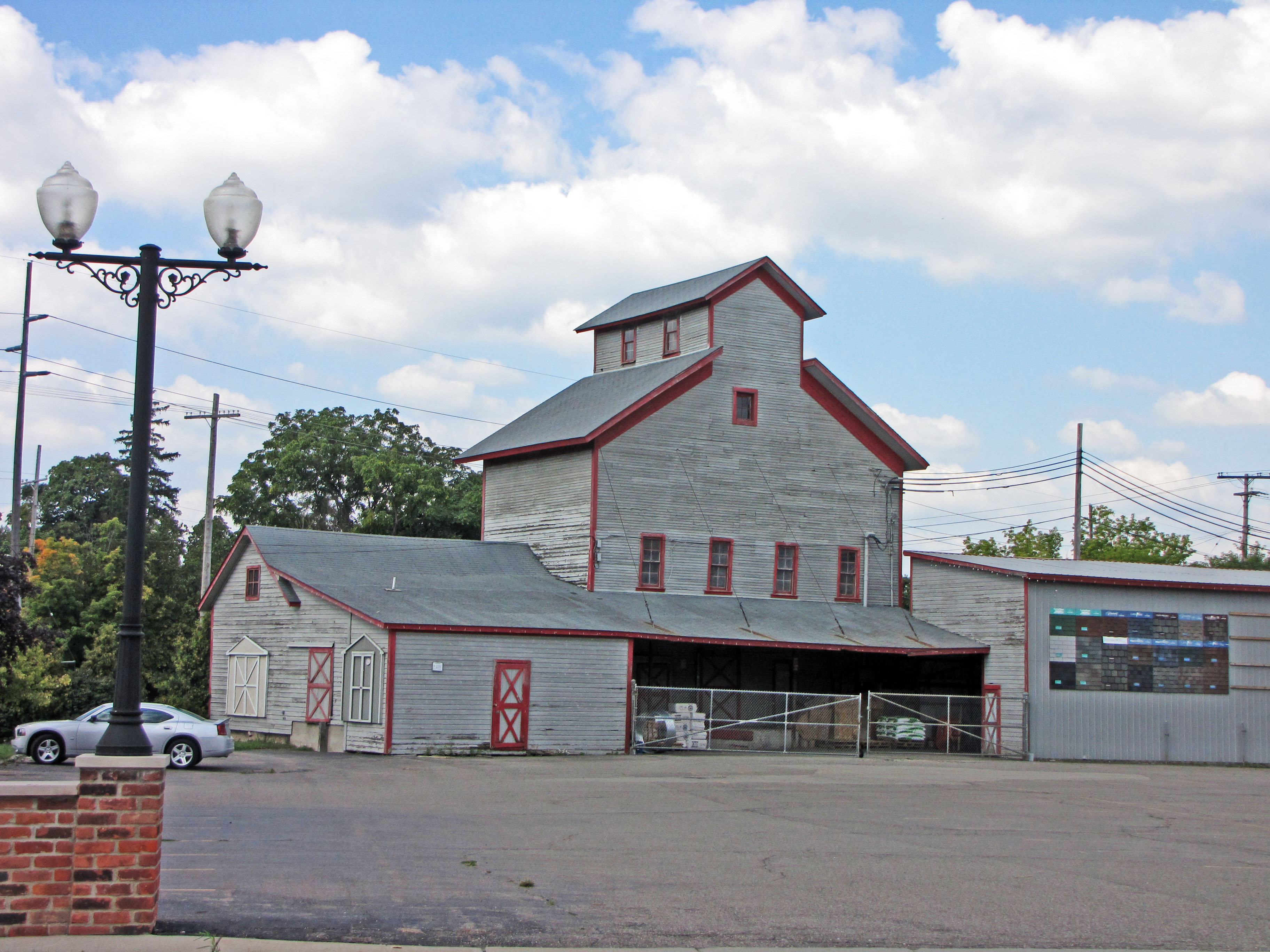 South Lyon Grain Elevator
415 Lake Street East at the Pere Marquette Rail Line, South Lyon
With four million people now living in the Macomb, Oakland and Wayne county metropolis, it is easy to forget that this was once a prosperous agricultural area.  The structure pictured above reminds us of the richness of the soils now converted into Detroit suburbs.
In 1886, Lewis Cass Hough was president of a windmill manufacturing firm in Plymouth.  An inventor in that city, Clarence Hamilton, designed a gun-like apparatus that used compressed air to fire small lead balls.  Hough learned about Hamilton's invention and decided that it was a marketable product.  By 1892, the windmill firm was producing what we now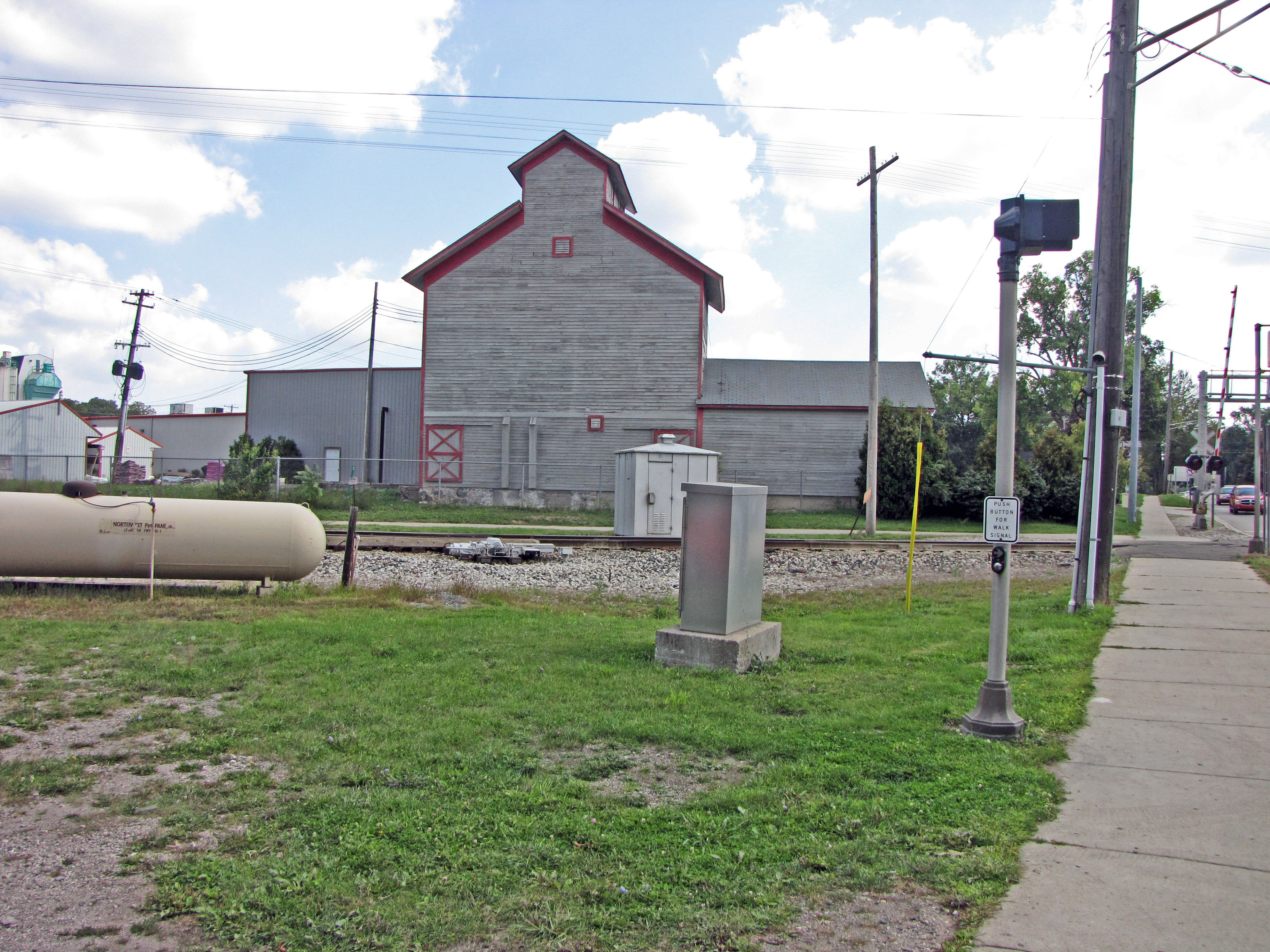 call BB guns.  In January, 1895, Hough changed the firm's name from Plymouth Iron Windmills to the name it retains some 114 years later—Daisy Manufacturing Company.  It continues to be the nation's premier producer of air rifles, but in 1958, the firm moved its offices and manufacturing from Plymouth to Rogers, Arkansas.
What does all this have to do with the South Lyon Elevator?  Lewis Hough not only ran a windmill plant, he also invested in the area.  He knew that farmers in the South Lyon area needed an elevator to store their beans and grains before they were shipped in bulk to distant points on the Pere Marquette Railroad.  Thus, Hough invested in the building you see pictured above just as he was starting his career as an air gun entrepreneur.  This was one of a chain of six such elevators that Mr. Hough built in this general area.  When he needed money in 1901 to expand the Daisy Manufacturing firm, he sold all of them to raise capitol for the production of rifles.
The elevator itself is a four-story rectangular wooden building with a monitor-style roof; that is, the roof on one building overlaps a roof on another that slopes at the same angle.  On the two longer sides of the elevator you see four double hung windows.  The elevator is surrounded by one-story sheds.
Architect or builder:  Unknown to me
Date of construction: 1894
Website for Daisy Manufacturing: http://www.daisy.com/
State of Michigan Registry of Historic Sites: P 24,403.  Listed January 25, 1985
State of Michigan Historic Marker:  None put in place yet
National Register of Historic Sites: Not listed
Use in 2009:  It appears to be unused at this time and the railroad siding has been removed.  It seems unlikely that the acres near South Lyon will soon be returned to bean and grain cultivation.
Photograph:  Ren Farley; September 5, 2009
Return to Registered Michigan Structures