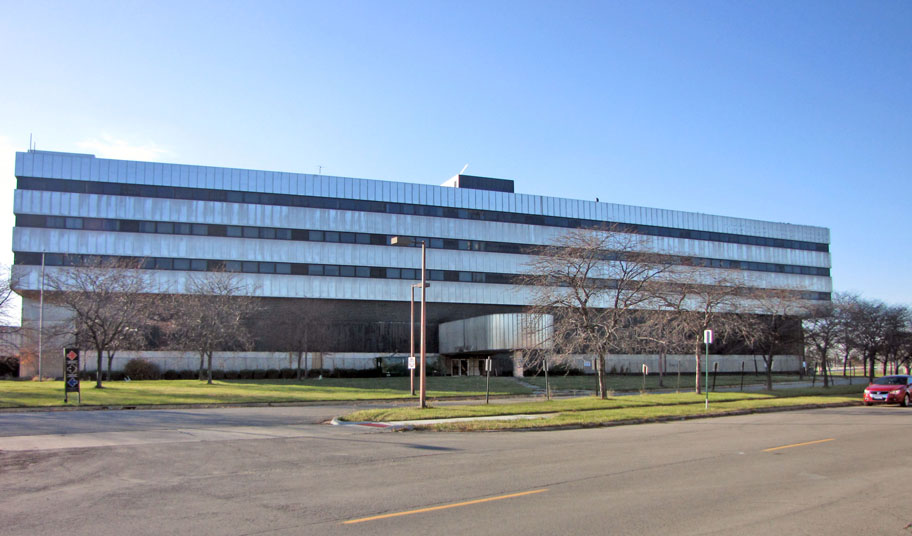 Southwest Detroit Hospital
2401 20th Street in southwest Detroit

In the first half of the last century, many small hospitals were opened in Detroit neighborhoods.  One doctor or a few doctors might get together, buy a large older home or small building, make modest changes and then open a hospital.  Some of these small hospitals were specialized and some were general.  A few grew into large hospitals but most proprieatory hospitals disappeared by the end of the 1960s.

Until the sulfa drugs became effective for controlling infections in the late 1930s, it was quite likely that a visit to a hospital would lead to an infection that might be fatal.  Once the sulfa drugs made hospital stays reasonably safe, hospitals grew in size.  And medical technologies changed so that huge investments were needed in specialized equipment for surgery and other procedures.

After World War II, small independent hospitals became to disappear.  They could not offer the services nor were they as well equipped as modern large hospitals.  Typically, they did not have the capital to invest in the modern technologies that developed after the 1950s.   And then, with the emergence of Medicare and Medicaid in the 1960s, the financing of health care changed fundamentally.  With federal funding came new standards that few small hospitals could satisfy.

In Detroit, and other cities with large black populations, quite a few black physicians either started their own hospitals or joined with black colleagues to purchase a large, old and large Victorian home that might serve as a hospital.  Many of the major hospitals in Detroit and other cities accepted black patients, but would not accredit black physicians nor hire blacks as nurses, providing one more incentive for the opening of African-American hospitals.  Black physicians who wished to perform surgery could, perhaps, do so only in a black hospital.  From the 1890s to the Civil Rights decade, there was controversy among urban blacks about whether they should fight to integrate the white hospitals or establish their own Jim Crow hospitals.

The hospital you see pictured above resulted from the consolidation of four small proprietary hospitals in southwest Detroit: Boulevard General, Burton Mercy, Delray General and Trumbull General. Boulevard General, a black hospital, was the newest of these, founded in 1960.  Located at 1852 West Grand Boulevard, it replaced another black hospital that closed, Trinity Hospital that was located at 681 East Vernor.  Burton Mercy, founded in 1934, was one of the larger and more successful black hospitals in the city.  Its facilities were at 271 Eliot.  They were expanded in 1952 to become a 150-bed hospital.  Delray General was located at 7125 West Jefferson to serve residents in that area of Detroit. I think its clientele was not exclusively black.Trumbull General occupied an impressive Victorian era home at 3966 Trumbull.

Southwest Hospital was designed to be a 246 bed facility and was built, on time, at a total cost of $21 million. It has a striking and original appearance. I have had the pleasure of discussing this building with its architect. While Southwest Detroit was larger than the four hospitals that collaborated to form it, it was modest in size.  All across the nation such hospitals closed as large facilities came to dominate.  Southwest Detroit Hospital survived for just 16 years.  Some clinics may have operated from this hospital after 1991, but for quite a few years, it has been an abandoned structure.  In some sense, the closing of Southwest Detroit terminated the last link to the 17 or 18 African American hospital that once operated in the metropolis.

Date of opening: 1974
Architect: Terril Tompkins and Harold Binder of the Eberle M. Smith Associates architectural firm of Detroit.
Use in 2010: Abandoned hospital awaiting reuse
Website for information about African-American hospitals in metropolitan Detroit: http://www.med.umich.edu/haahc/Hospitals/hospital1.htm
Photograph:  Ren Farley; November 12, 2009
Description updated:    August, 2010
Return to Medical Facilities

Return to Homepage