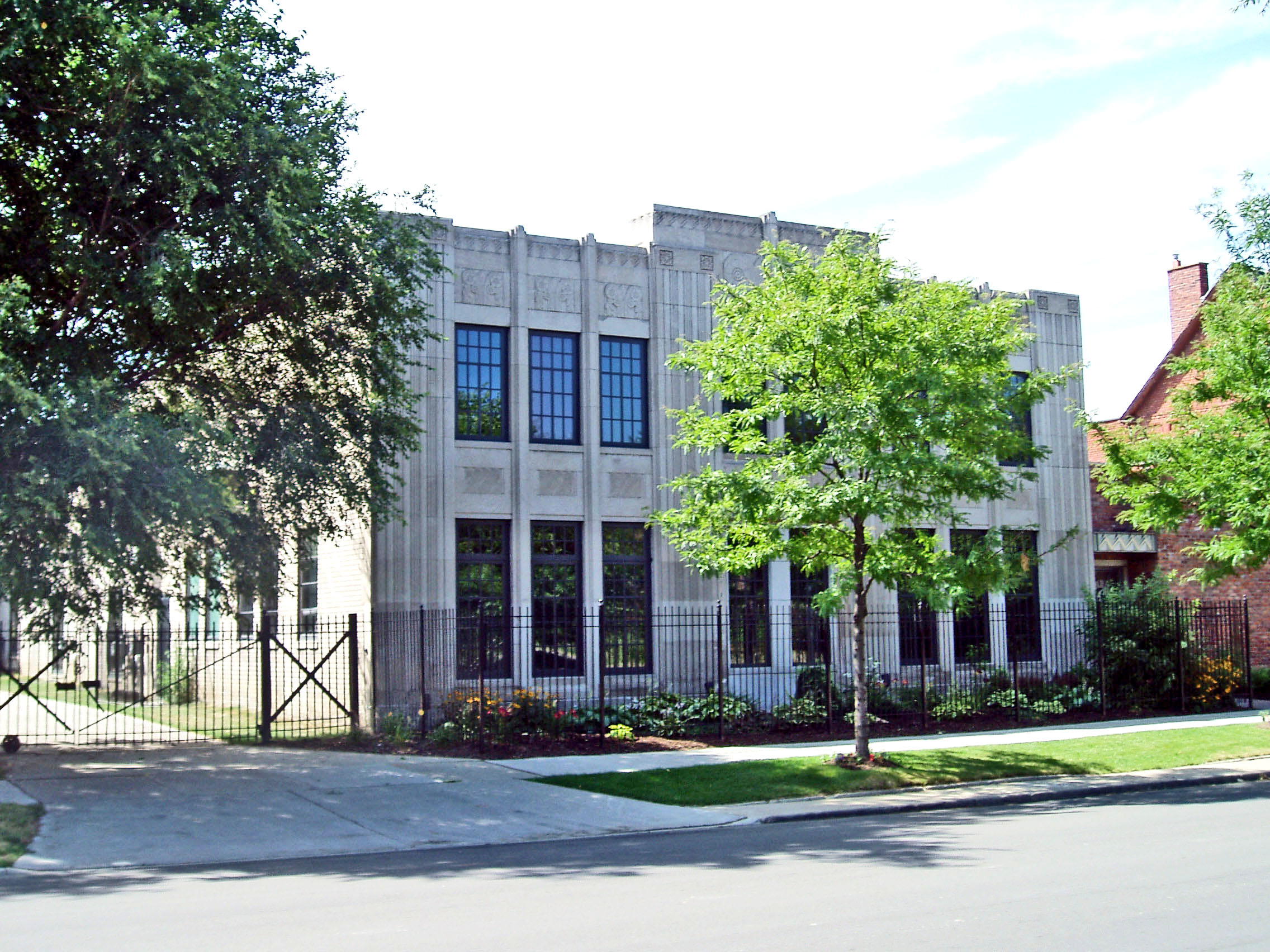 Springfield Metallic Casket Company/Springfield Lofts
627 West Alexandrine in Midtown Detroit
This is a strong and convincing symbol of the increasingly successful revitalization of downtown Detroit. Into the 1960s, the Cass Corridor offered housing for many medical and professional school students at Wayne State. Following the violence of 1967, the quality of this neighborhood began to deteriorate rapidly, hastened by the exodus of many who lived here. By the late 1970s, the Cass Corridor was one of Detroit's more troubled areas. Drugs and commercial sex were presumed to be readily available in this area, which was also populated by troubled people who depended upon nearby social service agencies. That began to change in the mid- to late-1990s. The expansion of professional training programs at Wayne State and increases in employment at the Henry Ford and Detroit Medical centers attracted many young people whose studies or jobs required much of their time. Typically, they had few children, so loft and apartment living appealed to them. Some of them were willing to live nearby their university or employer. Real estate investors and developers knew there were many structurally sound, if vacant and dilapidated, Cass Corridor buildings that might be converted into the lofts and condos that appeal to young professionals. Springfield Lofts is a lucid example of the profound changes occurring in this area. And, as you might expect, developers and real estate brokers would love to bury the term "Cass Corridor" with its extremely negative connotations. The pref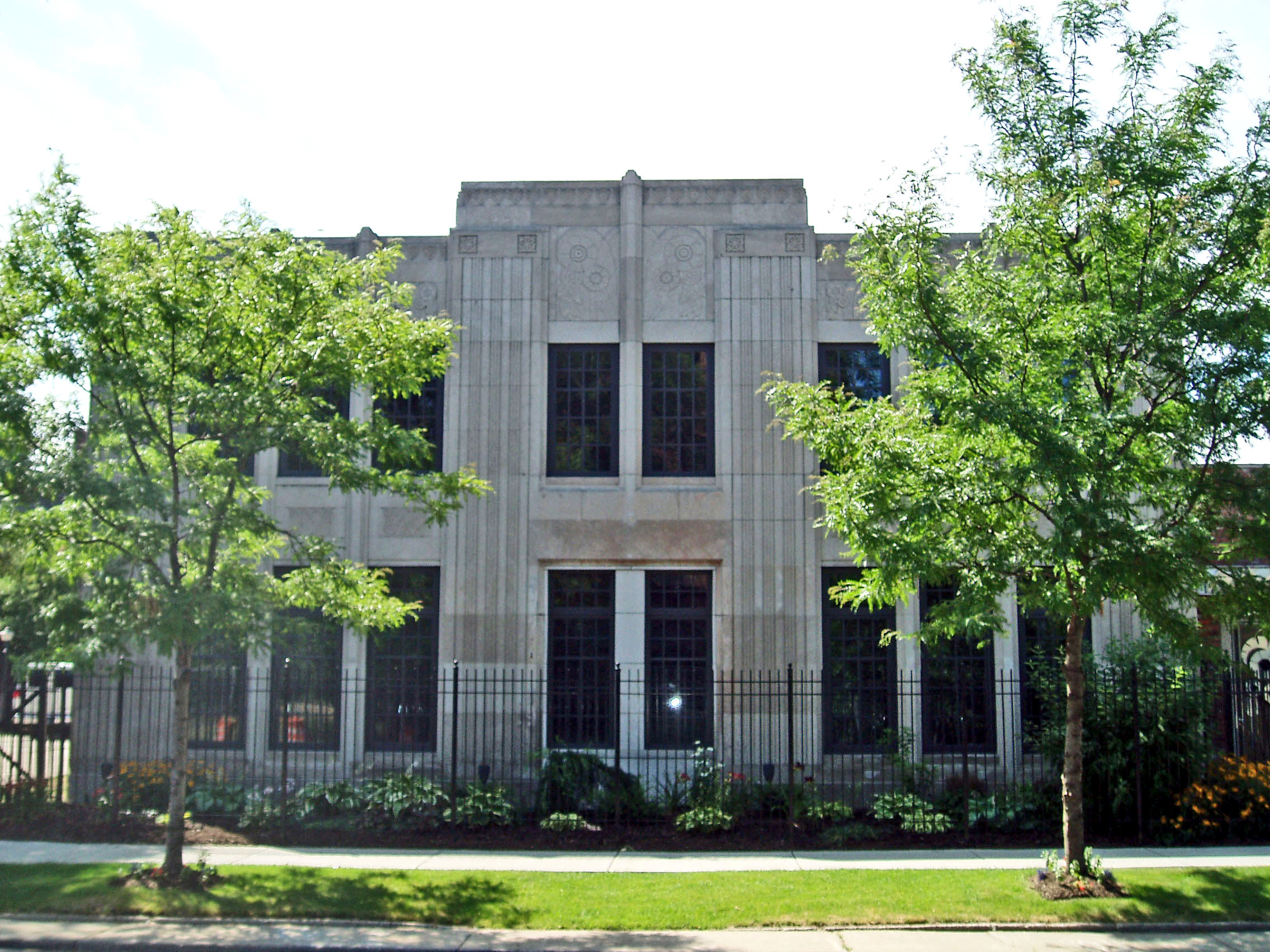 erred term now for this neighborhood is "Midtown."
The building you see is one of the best examples of the Art Deco design as applied to a small building found in Detroit. There is a clean and appealing front facing West Alexandrine. Although designed more than 80 years ago, the building conveys a sense of being modern and up-to-date. If you look closely you will see the pattern designs that embellish the front. The interesting—almost industrial—rectangular windows with the larger ones on the first floor add to the appeal of this very nifty building. Unfortunately, this structure is not listed in the picture book that describes this architectural style in Wayne County, Art Deco in Detroit, by Rebecca Binno Savage and Greg Kowalski (Arcadia Publishing, 2004).
The casket industry and the brewing of beer share a common history. After enactment of the Volstead Act in 1933 permitting the production of beer, local brewers prospered in many cities. In most large metropolises, a handful of brewers dominated the local market—Stroh's, Gobels and Pfeiffer's in Detroit. No one firm had a large share of the nationwide market, but that began to change in the 1960s and, by the 1980s, few local brewers survived. Budwiser, Miller, Coors and a few other large firms purchased the local brewers or drove them out of business. At one time, the casket industry consisted of firms that marketed to a local or regional area. Traditionally, caskets were not shipped very far. That changed at about the same time national brewers replaced local ones. Now a few large firms dominate the nation's casket industry.
The Springfield Metallic Casket Company was founded in that Ohio city and, I believe, marketed to a regional market. Among other assets of their product, the firm advertised that their caskets were burglar proof. I assume that Springfield Metallic Casket had this building erected in this then-quiet neighborhood of Detroit to sell their product to local undertakers. I imagine they also used their building to warehouse their products. I do not know when Springfield Metallic Casket stopped using this building. nor do I know if they were purchased by a national casket company or just went out of business. The Springfield Metallic Casket Company used this building until 1943. Wayne State University obtained the structure in 1957 and used it as their Mortuary Science Building until 2002.
The developer of this building, Robert Slattery, converted this Art Deco building into ten two-bedroom loft condominiums, each of them 1,760 square feet. I believe that there is an interior courtyard that residents walk through to enter their condos. The sales price for the condos is $299,000.
Architectural Style: Art Deco
Architect: Unknown to me
Date of Construction: 1930
Use in 2007: Lofts
Website: www.midtowndetroitlofts.com
Website focused on Art Deco structures in Detroit: www.daads.org
City of Detroit Designated Historic District: Not listed
State of Michigan Register of Historic Places: Not listed
National Register of Historic Sites: Not listed
Photograph: Ren Farley; July 23, 2007
Description: Prepared August, 2007
Return to Commercial Buildings
Return to Apartments, Lofts and Housing