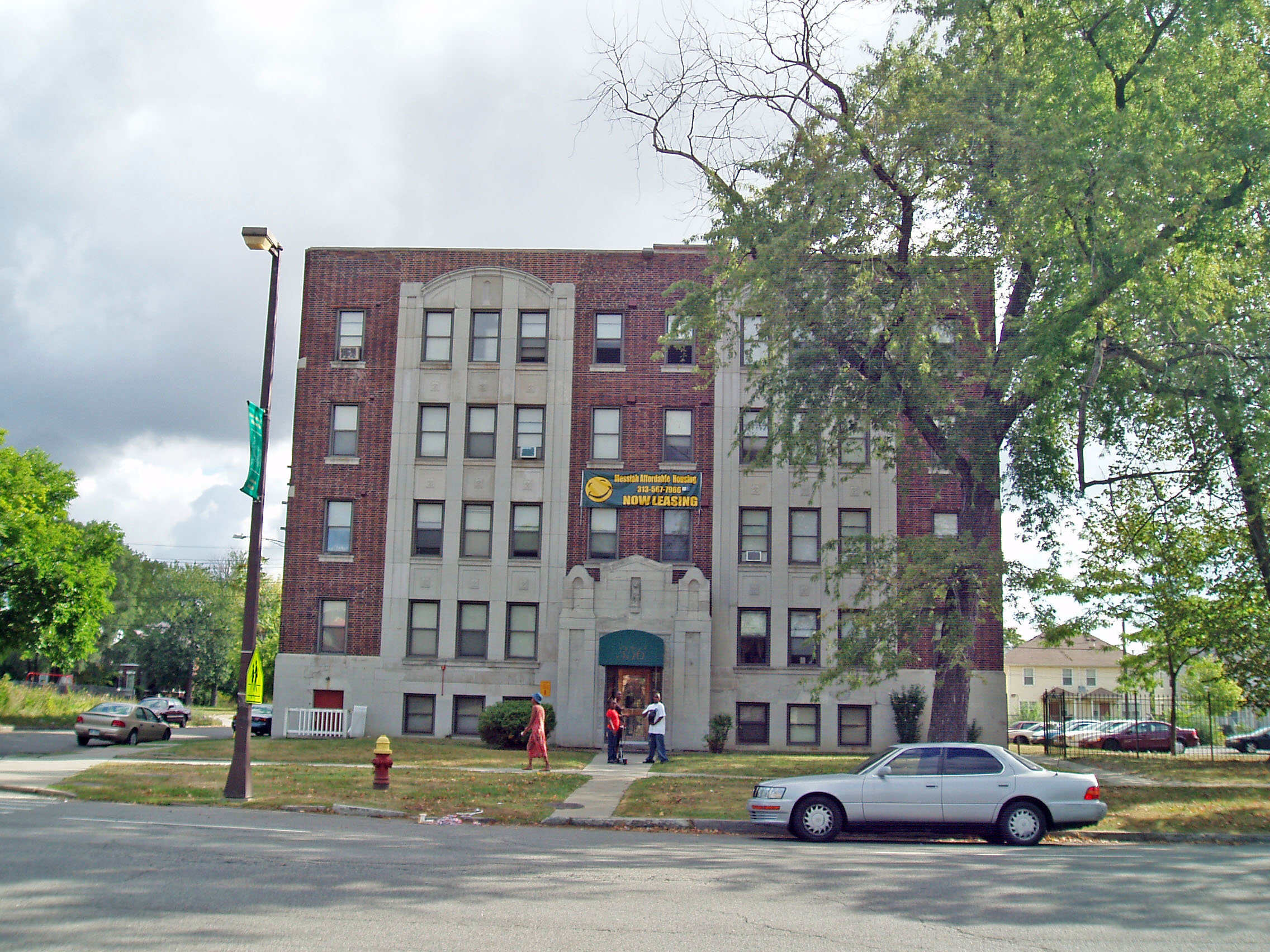 St. Paul Manor Apartments
356 East Grand Boulevard
Compared to Chicago and cities on the Atlantic Coast, relatively few apartment buildings were erected in Detroit, perhaps because of the low cost of land during its peak period of rapid population growth: 1900 to 1930. However, moderate-sized apartments were built throughout the city. During the 1920s, as the prosperity of the vehicle industries attracted thousands of workers to Detroit, there was a great need for more housing units. To satisfy that need, this appealing building was constructed. When designed in the mid-1920s, I believe this building included fifty rental apartments.

Architect Robert West was responsible for this structure. I believe that he also designed or assisted in the design of one or more apartment buildings in the Palmer Park Apartment Historic District located near the intersection of Woodward and McNichols. He also designed the Atlas Theater at 15,832 Plymouth Road in Detroit. This was, I think, the only theater he designed in the metropolitan Detroit area. It was an Art Modern structure that opened in 1939 with seating for 950. After the building was no longer used for films, it served as a church but was razed in the 1990s.

By the 1980s, the nearby Church of the Messiah at East Grand Boulevard and East Lafayette, became involved in the challenging task of providing attractive housing for low-income residents of the east side of Detroit. This was one of three buildings in the East Grand Boulevard Historic District refurbished by the Messiah Housing Corporation for rental to people including those holding Section 8 vouchers from the Department of Housing and Urban Development.
Architect: Robert J. West
Date of Construction: 1926
City of Detroit Designated Historic District: Not listed
State of Michigan Registry of Historic Places. This specific building is not listed, but it is located within the State of Michigan East Grand Boulevard Historic District (P 29,448) established on November 30, 1999
National Register of Historic Sites: #99000435; Listed April 9, 1999
Use in 2011: Residential building
Photograph: Ren Farley September 6, 2008
Description prepared: February, 2011

Return to National Register Historic Districts