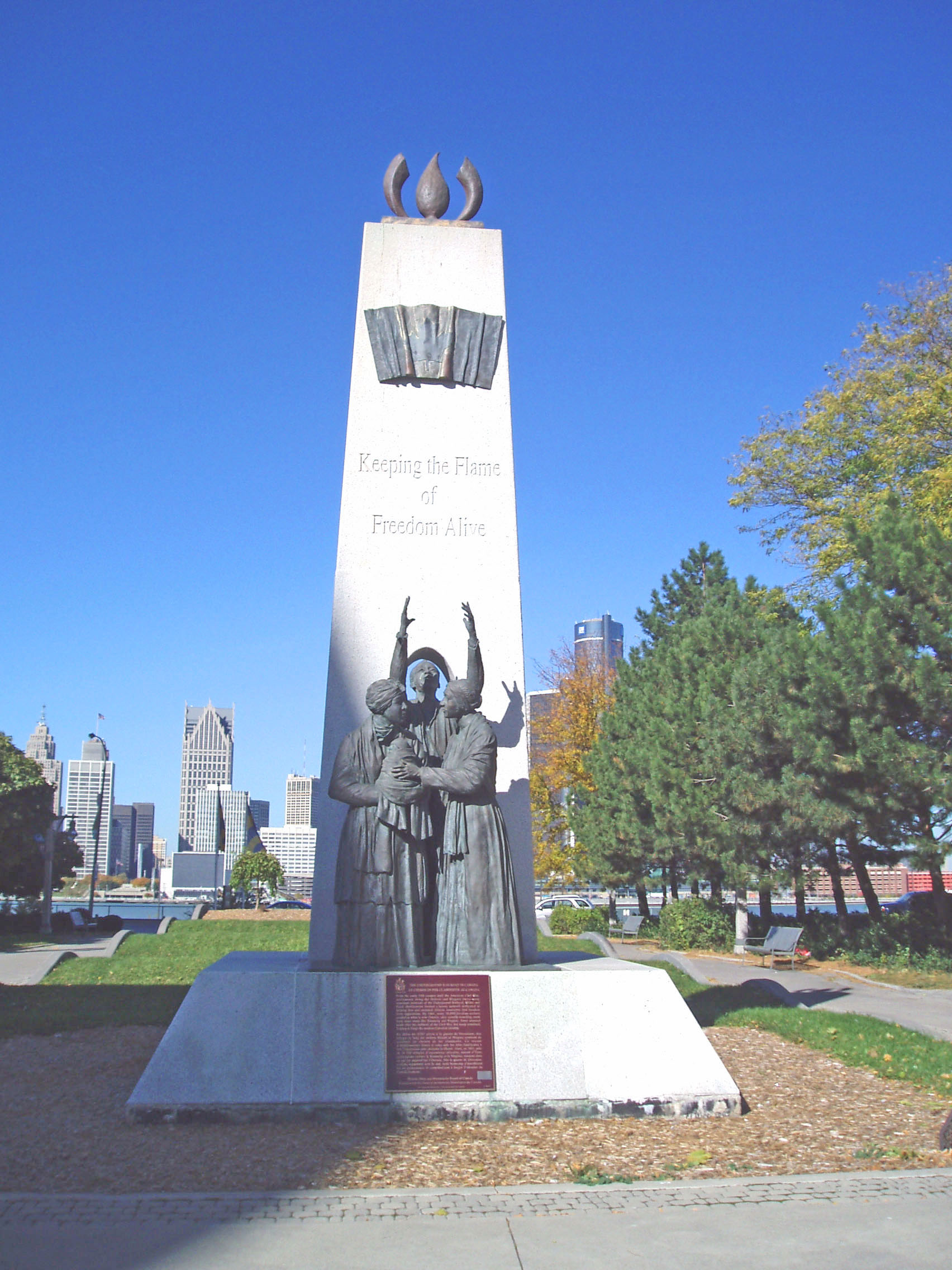 Tower of Freedom/Underground Railroad Monument
200 Pitt Street East, Windsor

The picture shows the Windsor installation of the International Memorial to the Underground Railroad erected in the year of Detroit's tercentennial. The companion monument by the same sculptor in Detroit is located direct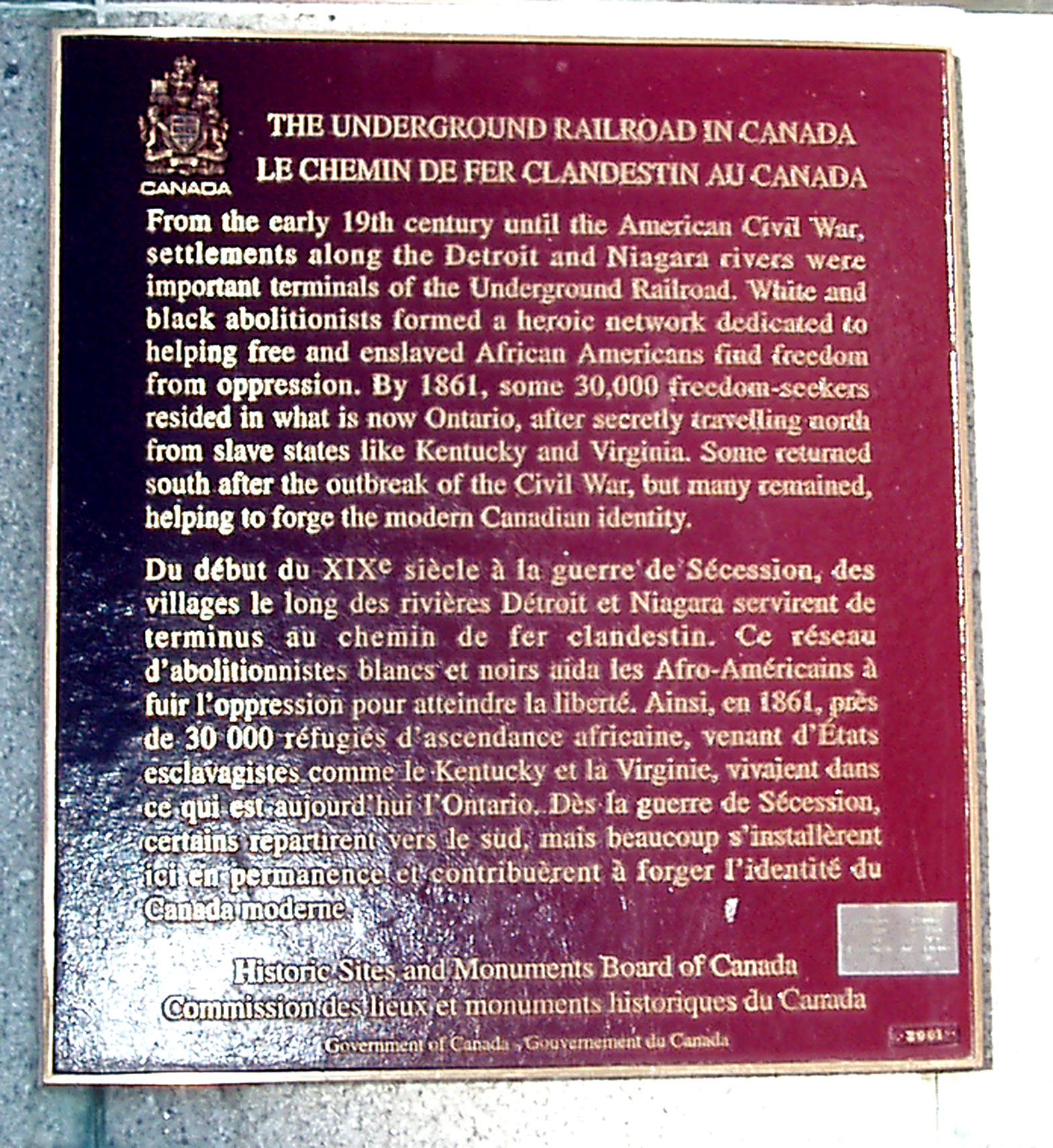 ed on the riverfront in Hart Plaza. You might expect that this Canadian monument would also be directly on the banks of the Detroit River in Windsor's beautiful Riverfront Park. It is not. It is about two blocks from the water on Pitt Street East near the Windsor Casino.
The sculpture in the United States, Gateway to Freedom, shows six fugitive slaves ready to board a boat to cross to Canada. The gentleman pointing from Detroit to Windsor is George DeBaptist, a Detroit resident who helped slaves get across the river to freedom. The monument in Windsor features a former slave raising his arms to celebrate his emancipation while a Quaker woman offers assistance to a woman and her child. Another child in the monument looks back toward Detroit. The contemporary Canadian flag is included above the figures while, at the very top of the monument, you see a bronze depiction of an eternal flame.
Edward Dwight, from Kansas City, joined the Air Force in the early 1950s and became a test pilot. In 1961, President Kennedy appointed him to the training program for astronauts. He was the first African-America to qualify as an astronaut. I believe that he completed his military service in the early 1970s and devoted himself to sculpture. One of his first major pieces portrayed the first black man to serve as lieutenant governor of Colorado, George Brown. The statue of Hank Aaron at the Atlanta Braves baseball stadium was sculpted by Ed Dwight. A statue of Dr. Martin Luther King that he designed is in Denver's City Park. At the headquarters of the Kellogg Foundation in Battle Creek, you will find another sculpture by Ed Dwight—a memorial to the slaves who won their freedom by traveling the Underground Railroad. He won a competition to design the International Memorial to the Underground Railroad.
Sculptor: Ed Dwight
Date of Installation: 2001
Components: Granite and bronze
Website for Ontario's Underground Railroad locations: http://www.africanhertour.org
National Historic Site; A plaque on this monument indicates it is a national historic site.
Website for the Sculptor, Ed Dwight: http://www.eddwight.com/home.htm
Use in 2008: Monument to the freedom Canada offered fugitive slaves
Photograph: Ren Farley; October, 2008
Description Prepared: November, 2008
Return to Public Art and Sculpture
Return to Detroit-Related Ontario Historic Sites