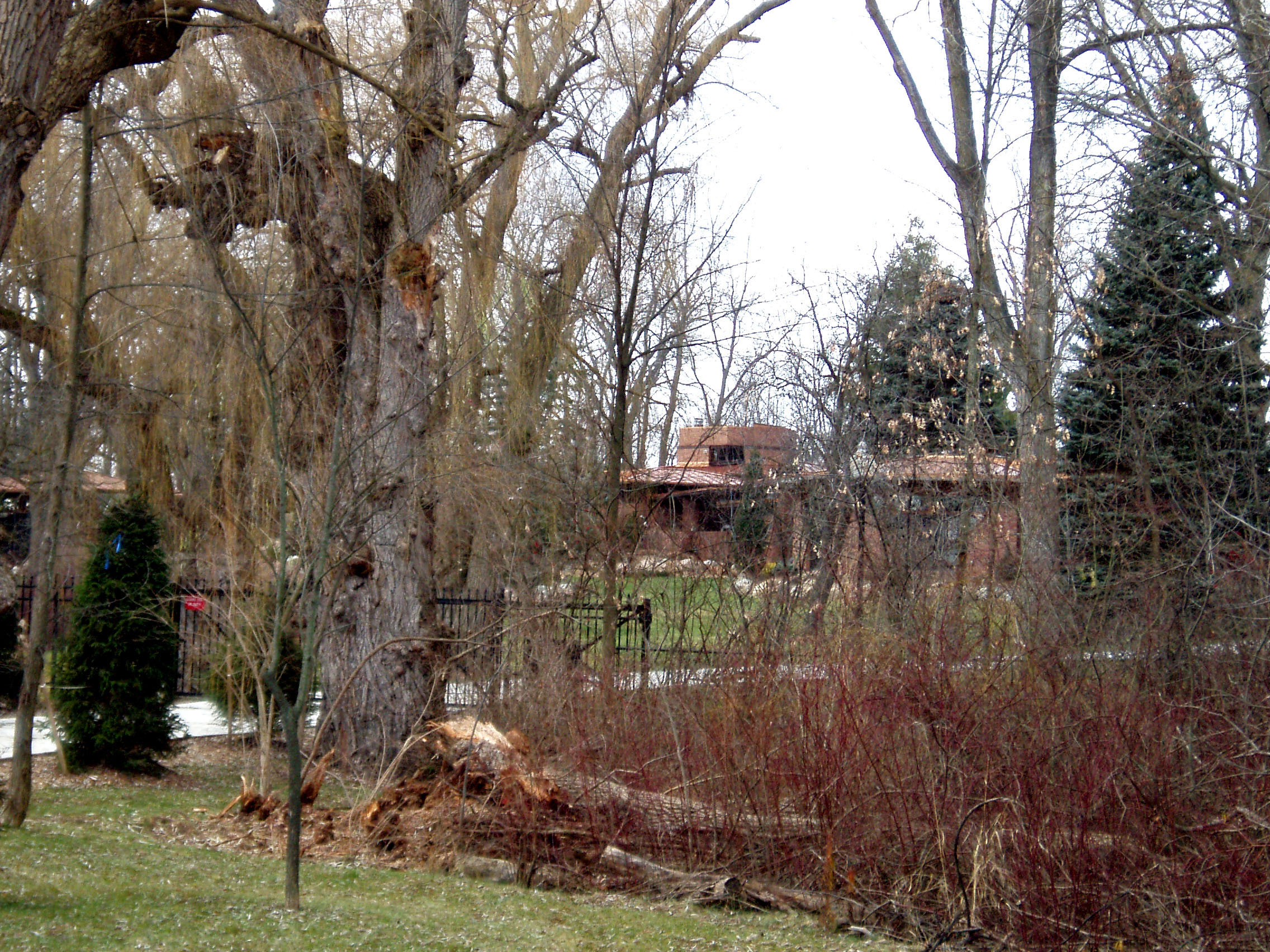 Carlton P. Wall Home
12305 Beck Road in Plymouth Township
Architect: Frank Lloyd Wright
Architectural style: Wright's Usonian style
Date of Construction: The home was built in 1941 with an architecturally consistent addition in 1947.
State of Michigan Registry of Historic Sites: P3339
State of Michigan Historical Marker: None
National Registry of Historic Places: Listed June 28, 1994
Use in 2006: Residence
Photograph: Ren Farley; December 2, 2006. This private home is quite far removed from a very busy Beck Road and is well surrounded by substantial trees. Presumably, attractive photographs require an appointment with the owner.