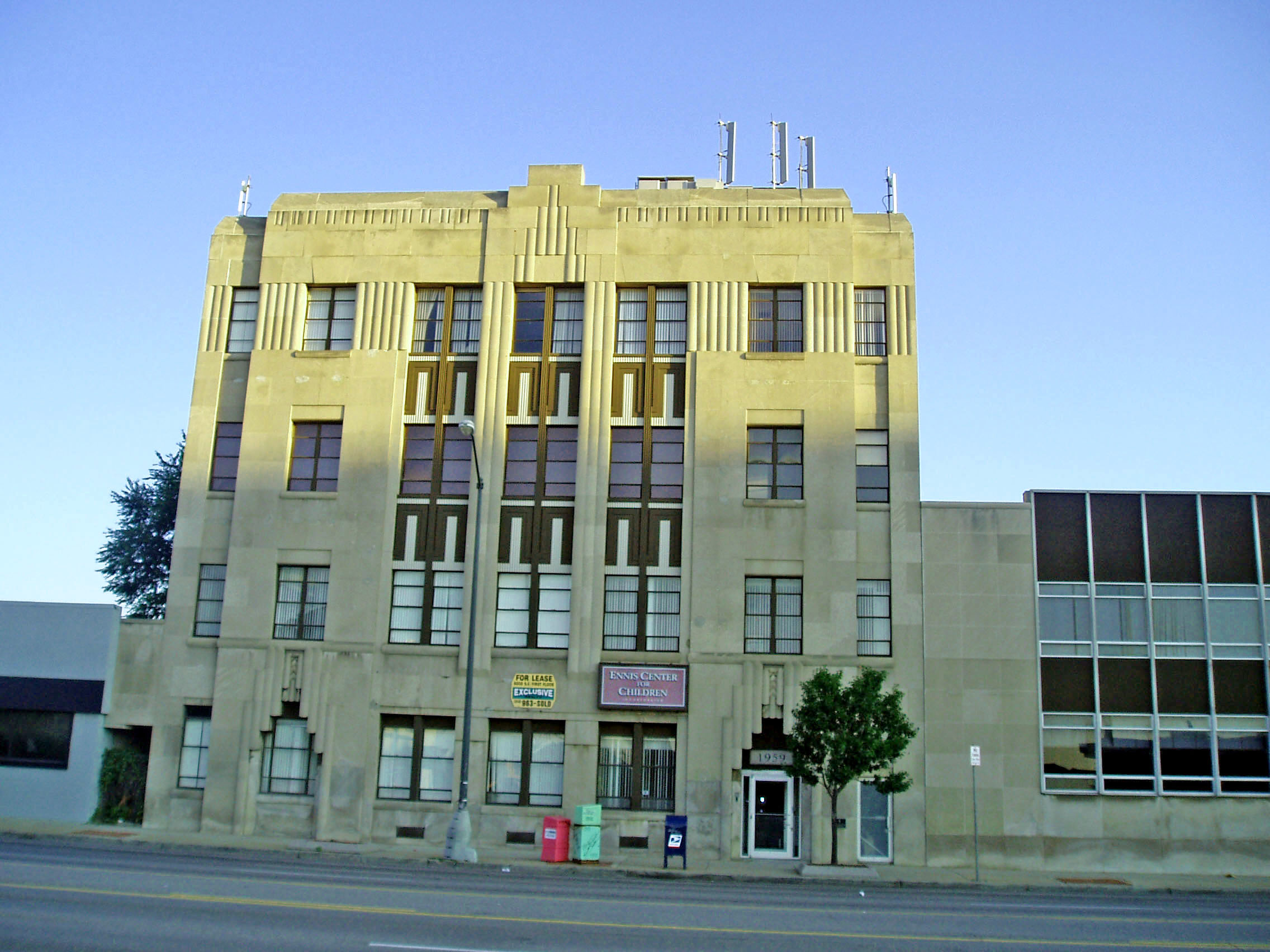 Willens Typesetting Building/
Detroit Saturday Night News Building
1959 East Jefferson
A few years ago, I gave a walking tour of the Art Deco architecture in Miami Beach. At the time, I thought that if you really wanted to appreciate a marvelous collection of the accomplishments of Art Deco designers, you had to walk through the neighborhood of Miami Beach south of Lincoln Road. I knew that Art Deco was extremely well represented in Detroit's Guardian Building and in the Fisher Building but I knew little about other Art Deco structures in Detroit.
The building you see is included in t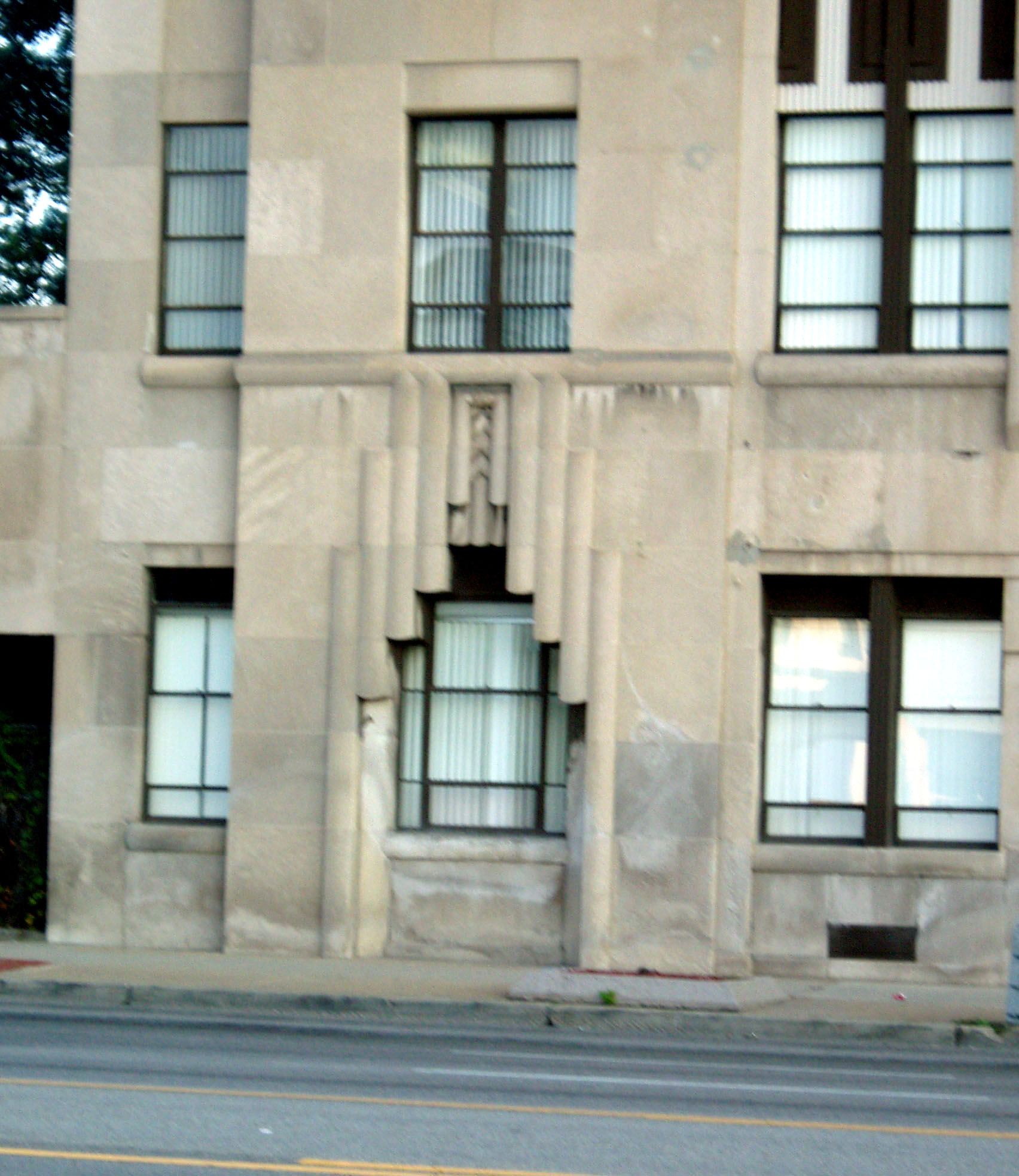 his website to illustrate that you can find spectacular Art Deco structures throughout Detroit. I believe that this edifice was built for one or more typesetting firms, including Willens Typesetting, but I am not certain. I do not know when the typesetting firms moved away or who replaced them. Most recently, I believe the building has been used for offices. If you know much about this building, please send me a message at: renf@umich.edu. A weekly newspaper, The Detroit Saturday Night News, was published from about 1907 to the late 1930s in Detroit. For some years, I think that it was published at this location so the building may be known to some by the name of that publication.



You might contrast the impressive front of this building with nearby downtown buildings designed just a few decades earlier. For this one, the architect used limestone as the face for this building. From one approach, it is quite plain and flat. But the architect added numerous limestone dowels, some of them almost stretching from the street to the roof line, and others surrounding the fourth-story windows. Perhaps, most impressive are the doorways. If you walk up and down East Jefferson, you will see that most architects did something to distinguish the major entryways to their buildings. The ones in this building are very different from what you see elsewhere—archways made up of limestone dowels. Distinctive script-like lettering was frequently used in Art Deco structure. This building was erected in 1929. That may be the peak year for Art Deco design in Detroit/
Architect: Smith, Hinchman and Grylls
Architectural style: Art Deco
Date of Construction: 1929
Use in 2014: This building has been for sale for several years.
Book about Art Deco in Detroit: Art Deco in Detroit by Rebecca Binno Savage and Greg Kowalski (Charleston, S. C., Arcadia Publishing, 2004)
Website for Detroit's Art Deco society: http://www.daads.org
City of Detroit Designated Historic District: Not listed
State of Michigan Registry of Historic Places: Not listed
National Registry of Historic Sites: Not listed
Photograph: Ren Farley; August 11, 2007
Description updated: June, 2014


Return to Commercial Buildings