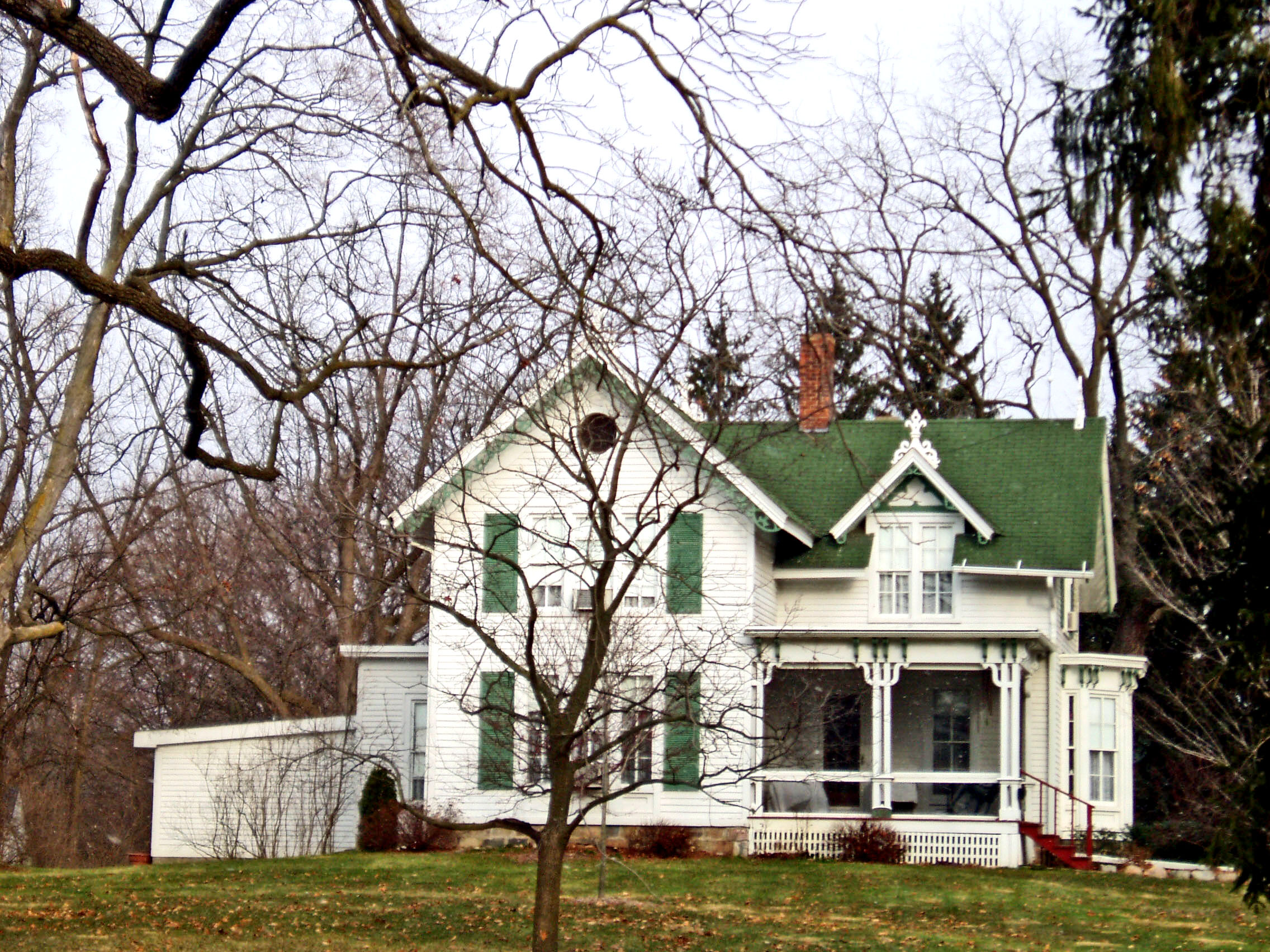 Robert Yerkes Home
535 East Base Line Road in Northville in Oakland County

William Yerkes, along with his spouse and sons, moved from New York State to Novi Township in 1826. The role he played in the history of Northville is similar to that of Romulus and Remus in Rome. William Yerkes never knew that two of his sons and another close relative would build architecturally significant homes that would be, some 175 years after his arrival in Michigan, listed on the National and State of Michigan Registers of Historic Places. Yerkes purchased 320 acres along what is now Base Line Road that separates Oakland County from Wayne. He farmed this land, but it seems likely that he taught his children to appreciate architectural design.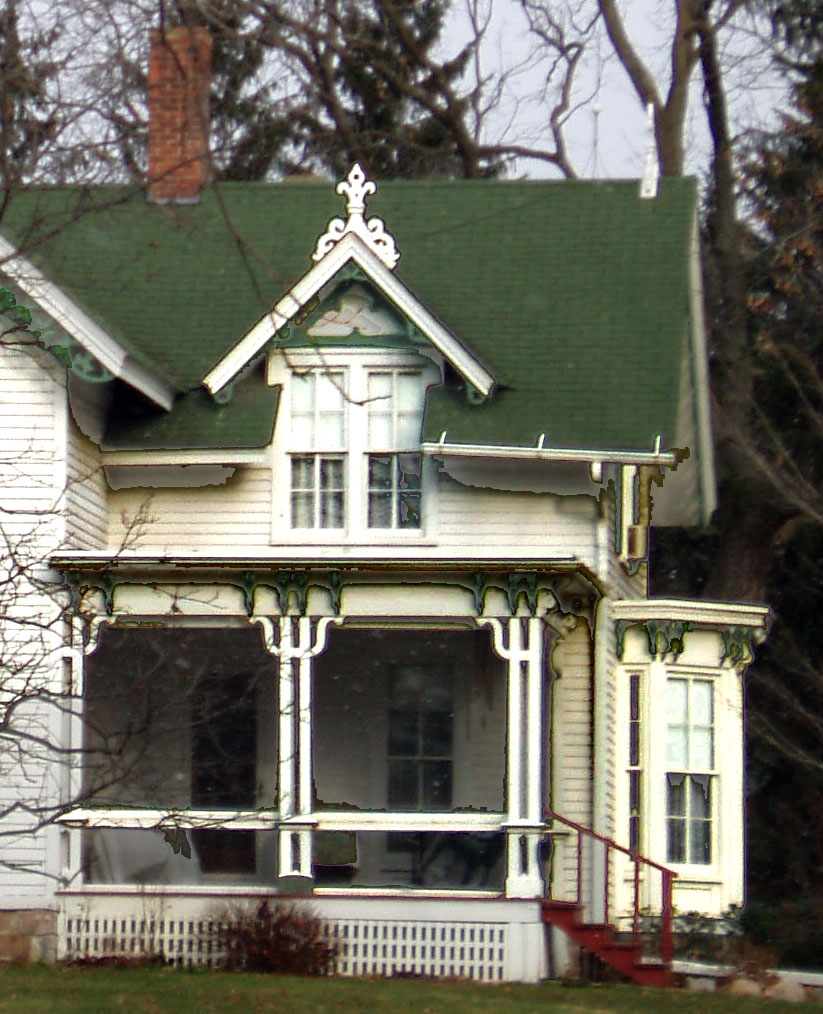 Robert Yerkes, born in 1829, established the Globe Furniture Company in Northville to manufacturing furnishing for churches and schools, presumably by using lumber from nearby white pine forests. In 1869, he commissioned a local architect: John C. Macomber, to design an elegant Victorian Gothic cottage for his residence. The home is on Base Line Road, presumably, a component of the property his father owned. Victorian Gothic refers to the style of architecture that resulted from a revived interest in Gothic architecture during the long reign of Queen Elizabeth in the second half of the Nineteenth Century. The appealing home that you see illustrates this style. Resting on a granite foundation, it is a two-story frame home with a one and one-half story wing. From Base Line Road, you see the home's dominating gable elaborately decorated with ornamented bargeboards. Fine wooden posts with much scroll work support the porch. Indeed, what is most impressive about this residence is the carefully executed woodwork. Undoubtedly there are craftspeople today who could replicate such fine detail in wood, but the cost would be extremely high. And the Victorian Gothic style is infrequently, if ever, selected for impressive new homes.
Robert's brother, Joseph P. Yerkes, apparently remained a farmer, but became a prosperous one. His taste in architecture, however, was different from that of his brother, although he built his National Register home at about the same time. That is, he selected the Italian Villa style for his home that was completed in 1872. This home—also listed on the State of Michigan and National Register of Historic Sites—is located at 42580 Eight Mile Road in Novi. What you see at that address is a replica of the original. The home burned in 1989 but a private group had it rebuilt according to the original design using, in part, materials salvaged from the conflagration. I do not know if architect John Macomber also designed the original Joseph Yerkes' home.
These houses are quite new in contrast to the oldest of the Yerkes homes on the National and State of Michigan Registers of Historic Places. Stephen Yerkes Rodgers also prospered in the early Nineteenth century in Novi Township. He selected Greek Revival as the style for his home located at 39040 Nine Mile Road in nearby Farmington Hills. I believe that he designed and built this home himself. Apparently, it has been owned by members of the Yerkes family since it was constructed.

Architect: John C. Macomber
Date of Construction: 1869
Architectural style: Victorian Gothic Cottage
State of Michigan Registry of Historic Sites: P24,347, Listed May 14, 1975
State of Michigan Historical Marker: None has been put in place yet
National Register of Historic Places: Listed November 30, 1973
Use in 2006: Residence
Photograph: Ren Farley, December 2, 2006