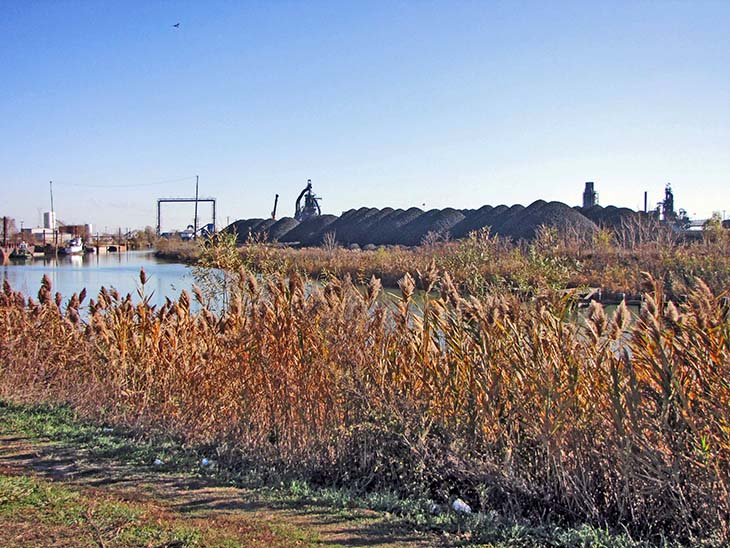 Zug Island
Located at the confluence of River Rouge and the Detroit River near West Jefferson Avenue
Samuel Zug moved to Detroit from the Pittsburgh area in the last year of Michigan's territorial status in hopes of becoming a successful furniture entrepreneur.  Presumably, he knew that vast stands of pine covered Michigan at that time.  In Detroit, he formed a partnership with Marcus Stevenson to form the Stevenson-Zug firm. By 1859, when the business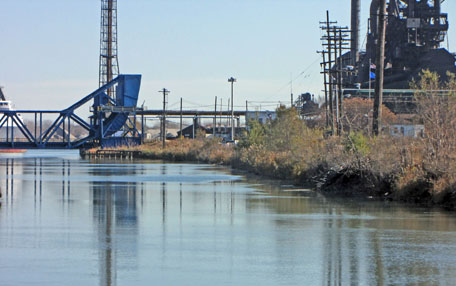 was dissolved, Zug was a prosperous man.  Apparently seeking an attractive shoreline location where he might build a mansion, Zug purchased 325 acres of watery land barely attached to mainland at the mouth of the River Rouge in Delray. Lewis Cass, who owned a tremendous amount of land in and around Detroit, including Belle Isle, sold the land to Zug. He may have started to build a home there, or at least visited the area from time to time between 1859 and 1869 when he finally realized that his swampy area with its voracious bugs and nasty varmints had no residential potential.  I suspect that Samuel Zug and his wife, Ann, were the only people ever to attempt to live on the island.  Apparently, the Indians used the area as a burial ground.  However, he held onto the land.  In 1888, Zug permitted the River Rouge Improvement Company to cut a canal through his property, thus creating the Zug Island that appears on maps today.  When Henry Ford built a large turning basin for his ships in Dearborn, he also widened the canal that separated Zug Island from the mainland. The River Rouge Improvement Company was a subsidiary of the Michigan Central Railroad.  In the 1880s, the Detroit shoreline from Historic Fort Wayne to the River Rouge was a marsh that the development company was converting into industrial space.

One of the nation's booming industrial locations in the final decades of the 1800s was the area between Toledo and Detroit.  Numerous mineral deposits were mined, steel and iron mills were built and a chemical industry developed.  Several rail lines linked the two cities and provided the service needed to distribute products across the nation.  And, of course, the area had docks on the Detroit River and Lake Erie.  In 1891, Zug sold his island to George Brady and Charles Noble for $300,000. I believe they wanted to create an isolated area which industries could use it as a dumping ground. At different points, I believe that both Mr. Brady and Mr. Noble tried to name the is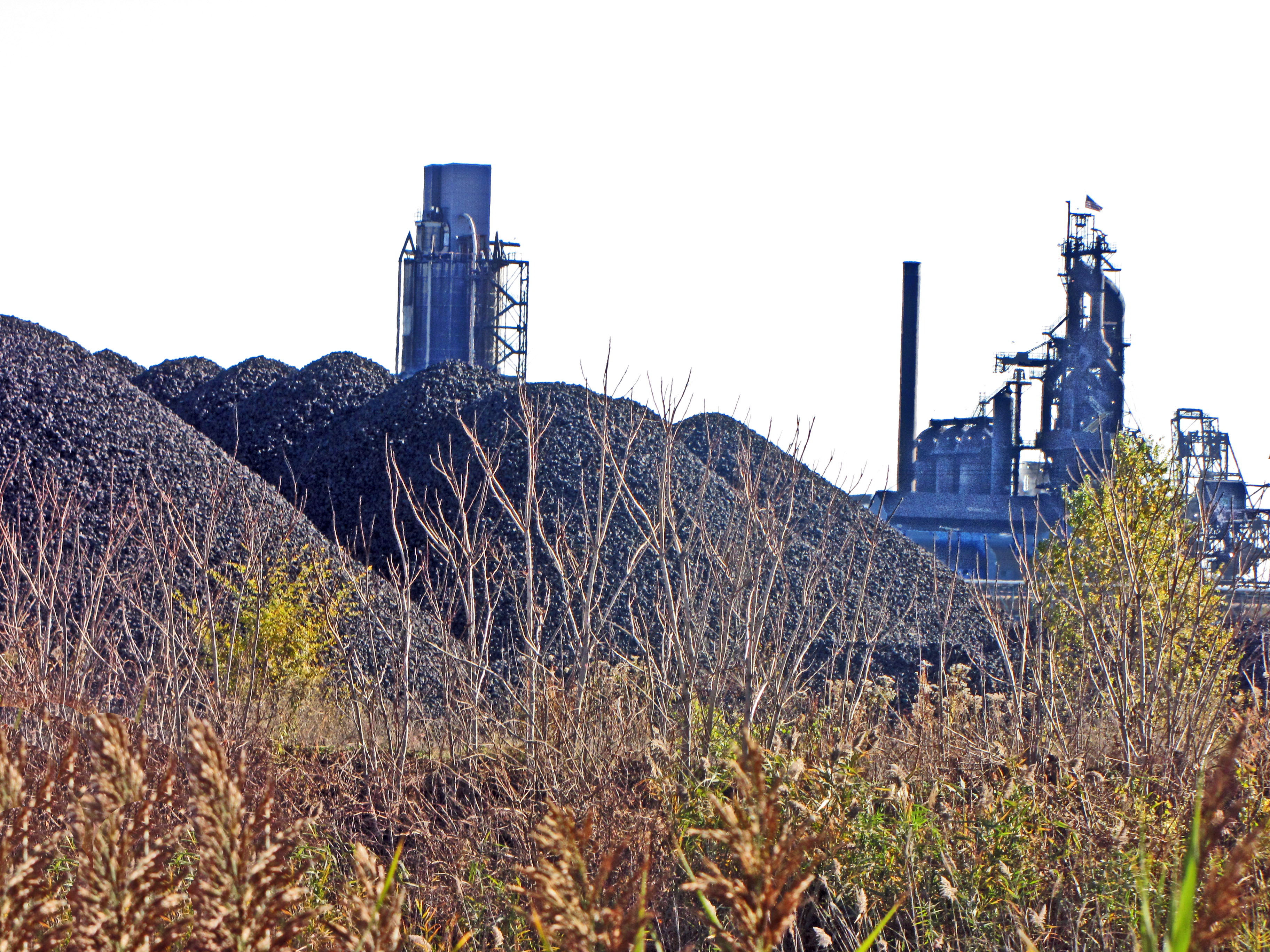 land for themselves, so you may see these names on old maps.  However, the popular name—Zug—did not change. Zug continued to be active in politics and was appointed Wayne County auditor by Governor Bagley.  Zug Island was a part of the independent entity of Delray, but in 1901, that area was annexed by the city of Detroit.

As industrial activities expanded, Zug Island was also seen as a desirable location.  I believe that the first blast furnace was constructed on the island in 1902.  Two years later, the Mark Hanna conglomerate out of Cleveland purchased that plant, and in 1909, erected a second furnace for producing pig iron.  A third blast furnace was built there in 1938.  These were later owned by National Steel, but that firm went broke in 2003.  The mills became the property of United States Steel and are known as the Great Lakes Works.  That firm recently modernized the mills and made them compliant with current environmental regulations.  Zug Island is one of the few locations in the United States where coke—a necessary ingredient form helping to convert iron ore into steel—is produced.  The coke mill formerly was owned by US Steel, but is now run by a subsidiary of DTE Energy; that is, the former Detroit Edison firm.   Because of the economic crisis that began in 2008, steel production on the island was terminated in the fall of that year, but resumed in the fall of 2009.

A variety of other firms has in the past and may continue to operate on Zug Island.  It is not open to the public and I have never heard of any opportunities to take a tour of the Island with its three major docks.  Security at Zug I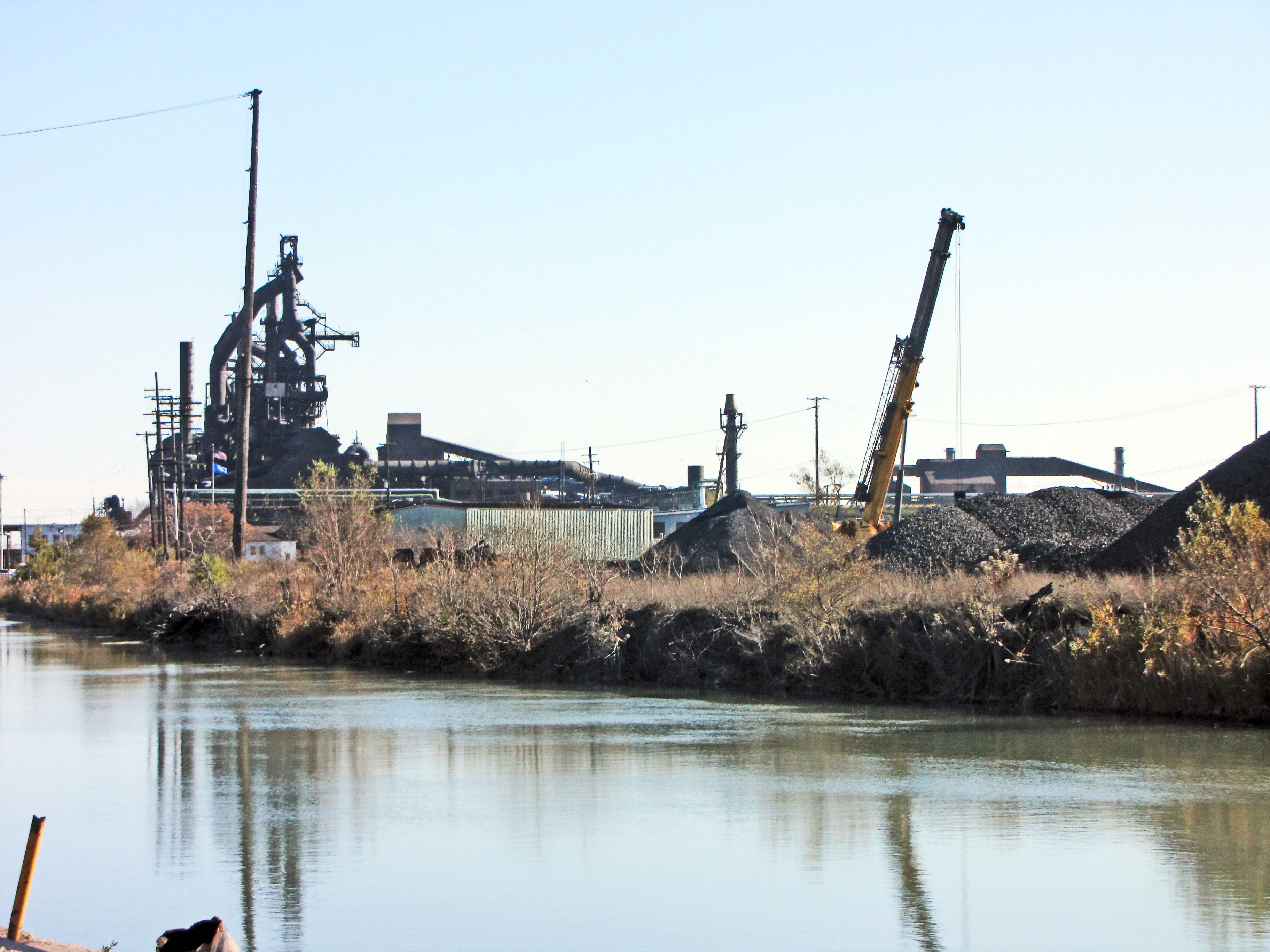 sland, I am told, is extremely intense.  There is, of course, no Zug Island Chamber of Commerce and there are no residents.

The Delray Connecting Railroad was formed in March, 1904 and began operation on July 1 of that year.  They continue to supply Zug Island and then take products such as coke and steel off the island.  The only two bridges from the mainland to the island provide both rail and vehicle transportation.  At present, the railroad only uses the northern bridge.

Following the change of administrations in Washington, funds became available to support alternative energies.  In the summer of 2009, a Michigan consortium proposed building a 50,000-square-foot testing facility on Zug Island for the world's largest wind-operated drive trains.  They secured support from the state and Michigan's three major universities and raised $56 million in hopes of getting a matching grant of $45 million from the United States Department of Energy.  Unfortunately, Mayor Bing and Michigan's representatives in Congress were not successful in gaining approval from the Department of Energy.  They decided to locate the facility on the grounds of the former Navy Yard in Charleston, South Carolina.
City of Detroit Designated Historic District: Not listed
State of Michigan Registry of Historic Sites: Not listed
National Register of Historic Places: Not listed
Use in 2009: Active industrial site
Photographs: Ren Farley, November, 2009
Description prepared: November, 2009
Return to Industrial Sites

Return to Home Page