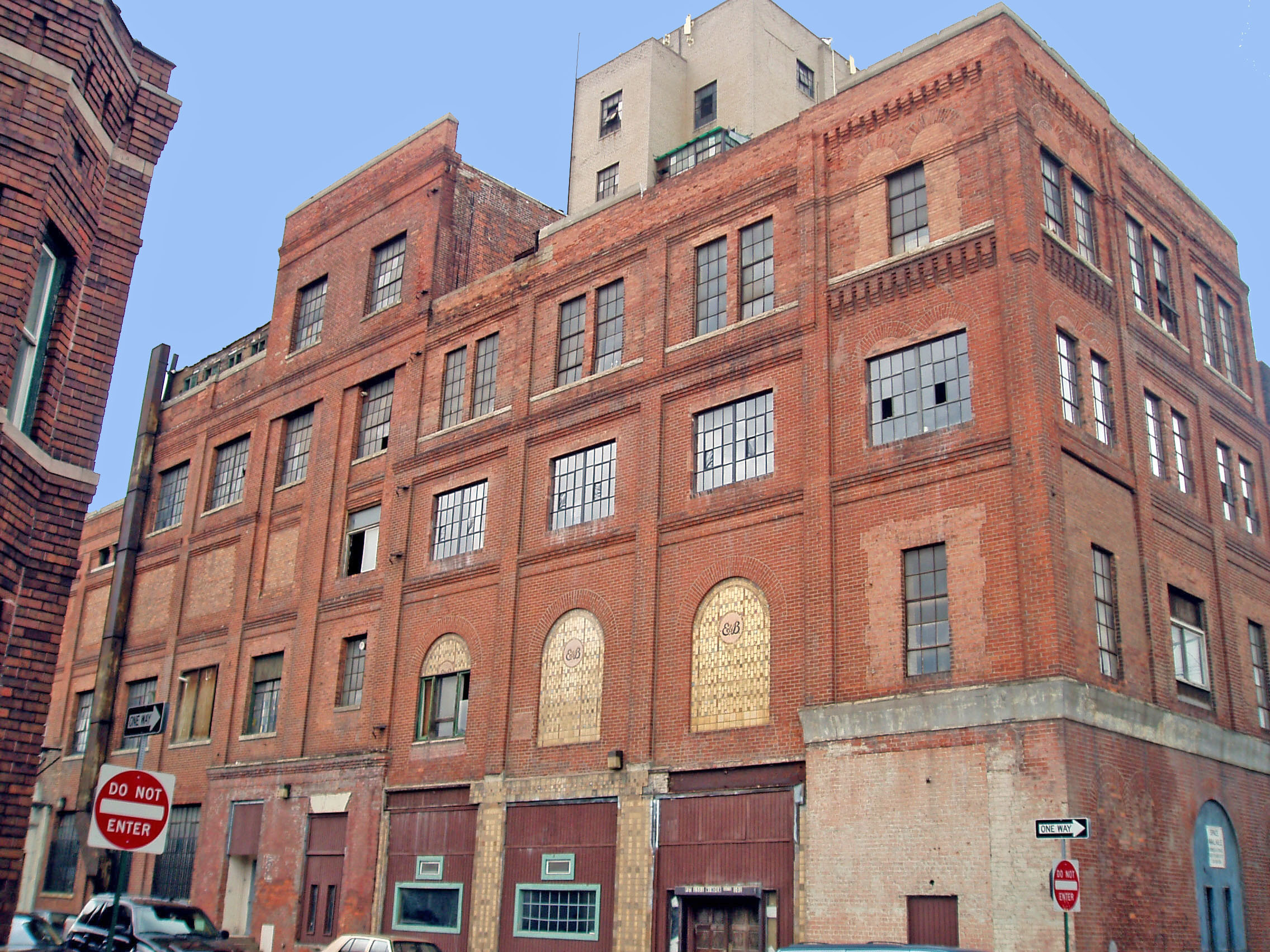 Ekhardt & Becker Brewery Company
1551 Winder at the corner of Winder and Orleans in the Detroit
Eastern Market Historic District near downtown

This substantial and attractive structure was built in either 1884 or 1891 for the Ekhardt and Becker Brewing Company. Beer has been popular throughout the nation's history. There has been a German population in the larger East Coast cities since before the Revolution. In the 1840s, German immigration to the United States increased sharply because of agricultural problems in Germany and the political disputes that led to the Revolution of 1848. Cincinnati came to have a large German population, perhaps predominantly German, by the 1850s. Many of the Germans who immigrated to Cincinnati moved on to other Midwestern cities where they saw great economic opportunities prior to the Civil War. In these cities, including Detroit, German brewers founded firms to produce beer in substantial quantities for their German compatriots and others. As cities grew to become large in the late Nineteenth Century, dozens of brewers opened small and substantial plants. This was, a field dominated by German immigrants. Beer consumption went up in the United States in parallel with the growth of the German population.

Late in the Nineteenth Century, cultural disputes pitted traditional American Protestants against the growing population of European immigrants, many of them Catholics or Jews. Several important public issues separated these groups, including strongly held views about keeping holy the Sabbath, the legitimacy of religiously-operated schools, commercial sex and, very importantly, alcohol. The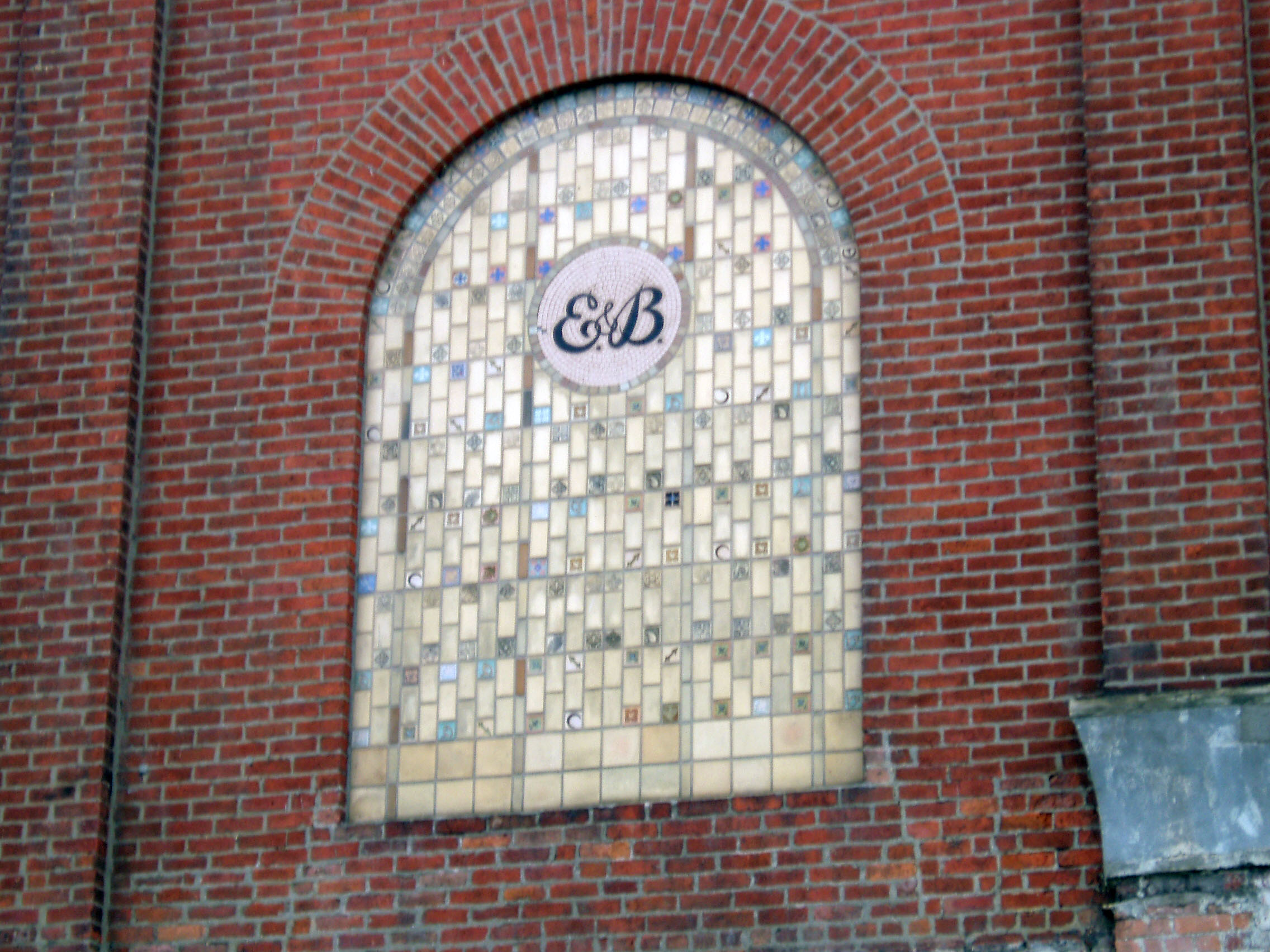 moral crusaders got leaders in numerous cities to enact legislation that closed most businesses on Sunday. Detroit had such "blue laws" but they were not easy to enforce. Most cities outlawed brothels. Here in Michigan voters were twice asked to approve a law that would prohibit non-public elementary and secondary schools, but that legislation did not pass. Oregon was the only state to legislate that all children must attend public schools.

The alcohol issue was extremely divisive. Alcohol was a significant component of the culture of many Nineteenth Century immigrants, but was condemned by Methodists and many other fundamentalist Protestants who argued that its use led to poverty, family instability and crime. The conservatives won on this issue but it was not a decisive victory. Congress, in December 1917, approved an amendment to the Constitution banning the production of alcoholic beverages. Three quarters of the states needed to ratify that Amendment to make it effective. Michigan's legislature was among the first to do so, and by January 16, 1919, the Constitution was amended to prohibit the manufacture, sale, transportation or importation of alcohol products. This was, however, a prohibition that was almost impossible to enforce. Nevertheless, all brewers closed their beer plants in 1919.

I do not know what the owners of the E. and B. Brewery on Winder did during Prohibition. Some brewers tried to turn out soft drinks, birch beer, near beer and malt products, but frankly, most breweries did not lend themselves to any other productive uses. The Stroh's Brewery on Gratiot made ice cream during prohibition—and their ice cream remained in production longer than their beer.

By the early 1930s, a variety of studies reported that Prohibition was not successful. Liquor was readily available in most places. Many local officials were alcohol consumers and more or less refused to enforce the federal constitution with regard to this issue. And the federal government lacked a police force to go into the thousands of places where alcohol was produced and served. Apparently, there was a great deal of corruption as the police and political leaders were given generous gratuities by those thousands of people who profited from the manufacture and sale of illegal, but extremely popular, liquid refreshments. President Roosevelt was elected in 1932. Many of his supporters had always opposed Prohibition, but to end it, the Constitution had to be amended. Congress, however, decided that they had the power to pass a law making low-alcohol content legal. They enacted the Cullen-Harrison Act early in 1933 and President Roosevelt signed it on March 23, 1933—just three days after his being sworn into office— making the production of beer with an alcohol content of up to 3.2 percent legal as of April 7 of that year. Anheuser-Busch used a team of their Clydesdale horses to deliver beer to President Roosevelt at the White House on April 8. Brewers immediately began producing beer. The Twenty-first Amendment was approved by three quarters of the state legislatures by December, 1933, ending prohibition although states and local areas had the right to remain "dry" if they wished.

E. and B. went back into business in the location that you see pictured here. By 1940, there were 15 breweries slacking the thirst of Detroit residents. There was a great demand for beer in booming Detroit during World War II but brewers faced immense challenges getting the workers, the supplies and the bottles and cans that they needed. By the end of World War II, there may have been only five firms brewing beer in the city: E.&B.; Goebel, Pfeiffer, Schmidt and Stroh's. After that conflict, the brewing industry underwent the same changes that the vehicle industry had in the 1920s. Small producers either went out of business or were purchased by larger producers and, by the early 1970s, a few national brewers dominated the beer market. Television played a role in this since large brewers such as Anheuser-Busch, and Millers had the funds to spend millions on advertising during sports events, but local brewers lacked such funds.

E. and B. survived for some time. They purchased a local Detroit brewer, Schmidt, in 1951. And then in 1962, they merged with another Detroit brewer, Pfeiffer, a firm that had recently built a magnificent Art Deco styled brewery that still stands on Beaufait Street. But small local brewers were losing the advertising war and Pfeiffer did not have long to survive. They were out of business by 1966. Stroh's, founded in the city by Bernard Stroh in 1850, was the last surviving Detroit brewer. They had a very large plant at Gratiot and Russell. Stroh's bought the Milwaukee brewer, Schlitz, in the mid-1980s in hopes of becoming a national brewer that would challenge Anheuser-Busch and Miller. That was an ill-conceived business decision. Stroh's had to borrow millions to purchase Schlitz so they were burdened by great debts and had to cut costs. The brewery at Gratiot and Russell was closed in 1985 after a run of 135 years of Detroit brewing by the Stroh's family. The meager remains of the struggling firm were sold to Miller and Pabst in 1999.

There is an interesting development in the brewing story. As standards of living rose and tastes changed, a growing population of affluent young people were willing to pay substantial amounts for hand crafted beers—beers that did not taste like the nationally marketed brands. A large number of entrepreneurs saw opportunities, and after several state laws were altered, dozens of brewers opened small facilities throughout Michigan. Early in 2012, I believe at least four craft breweries operated in Detroit, including the Atwater Block Brewery at 237 Joseph Campau near the Detroit River; the Detroit Beer Company in the Hartz Building at 1529 Broadway near Grand Circus Park and two locations in the revived Cass Corridor: Motor City Brewing Works at 470 West Canfield and the Traffic Jam and Snug restaurant at 511 West Canfield.

Breweries built in the German tradition were large, strong buildings designed to last much more than just one century. With the gradual redevelopment of downtown Detroit, a need arose for apartments and condominiums near the center of the city where many young people are now employed. Investors obtained the former E. & B. building in the Eastern Market Historic District and converted it into an attractive condo building. I believe there are 32 units in this building with the original asking prices ranging from $199,000 to $550,000.

Architect: Unknown to me
Date of Construction: 1891
Use in 2012: Lofts
Website: http://www.e-bbrewerylofts.com/‎
City of Detroit Designated Historic District: Not listed
State of Michigan Registry of Historic Sites: This structure is within the Eastern Market Historic District, Listed July 26, 1974. P25,084
National Register of Historic Places: This structure is within the Eastern Market Historic District listed November 29, 1978.
Picture: Ren Farley
Description prepared: January, 2012
Return to Multi-Family Housing

Return to Commercial Buildings

Return to Homepage