East Grand Boulevard Historic District
Both sides of East Grand Boulevard from Mack Avenue to East Jefferson
The three Nineteenth Century designers or architects who had the greatest impact upon cities as we know them in the Twenty-first Century, helped to shape Detroit. Nineteenth century cities were dirty congested places. Thousands of horses pulled carts, carriages and trams throughout the city, each of them depositing substantial amounts of offal on the streets daily. Soft coal was used to fire the furnaces of factories and to heat homes. There was no zoning and because there was no efficient local transportation until the last decade of the Nineteenth Century when electric street cars went into operation, most people had to live close to where they worked. So rail lines, factories, warehouses and homes shared the same space. A few traces of that Nineteenth Century style of urban land use are evident today along Detroit's waterfront south of the Ambassador Bridge.
John Law Olmstead was America's great park designer. Parks offered residents a chance to breathe clean air and escape the dirt and odors of their own neighborhoods. Central Park in New York, Prospect Park in Brooklyn, Mount Royal in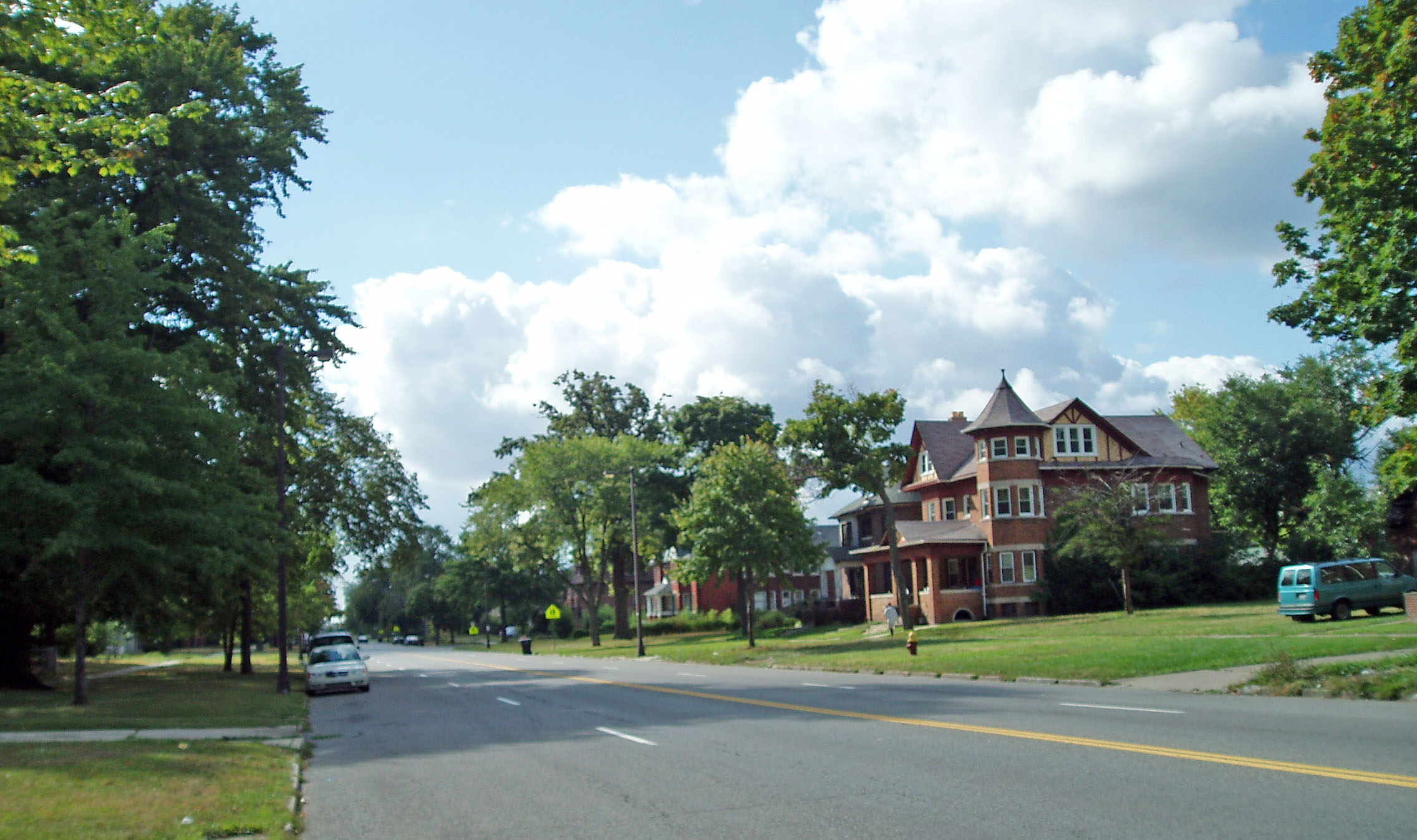 Montréal, the Emerald Necklace chair of parks in Boston and Belle Isle here in Detroit are his legacy.
Daniel Burnham was not only one of the innovative architects who helped designed this nation's earliest skyscrapers, but was one of the key founders and leaders in the City Beautiful movement that developed after the 1893 Chicago World's Fair. This was an attempt to create attractive, appealing spaces in the midst of the urban chaos. Burnham served on the panel appointed by Detroit Mayor Brietmeyer that designed the city's Cultural Center.
Baron Georges-Eugène Haussmann was the designer who produced the Paris that we now visit. In 1852, he began to develop a plan to make Paris into a beautiful modern city. In the 1860s, he won approval for the French Government to tear down or drastically remodel late medieval Paris. In its place, he designed the great parks, the broad streets and the grand boulevards that now constitute Paris. He specified a height limit for building and had a number of major anchoring elements constructed, including the Arc de Triomphe and the Paris Opera House. Importantly, he realized the importance of railroads and the need to separate rail from vehicular traffic. In the late Nineteenth Century, the world's most impressive array of beautiful rail stations were built in Paris, rail stations that are—with a few exceptions—still hosting trains and their passengers.

As early as 1876, some Detroit residents were aware of the successful efforts of Haussmann and proposed that some of his concepts be brought to their city. They proposed a grand boulevard that would surround the settlement known as Detroit. It would be, they intended, lined with elegant trees and marvelous mansions. Needless to say,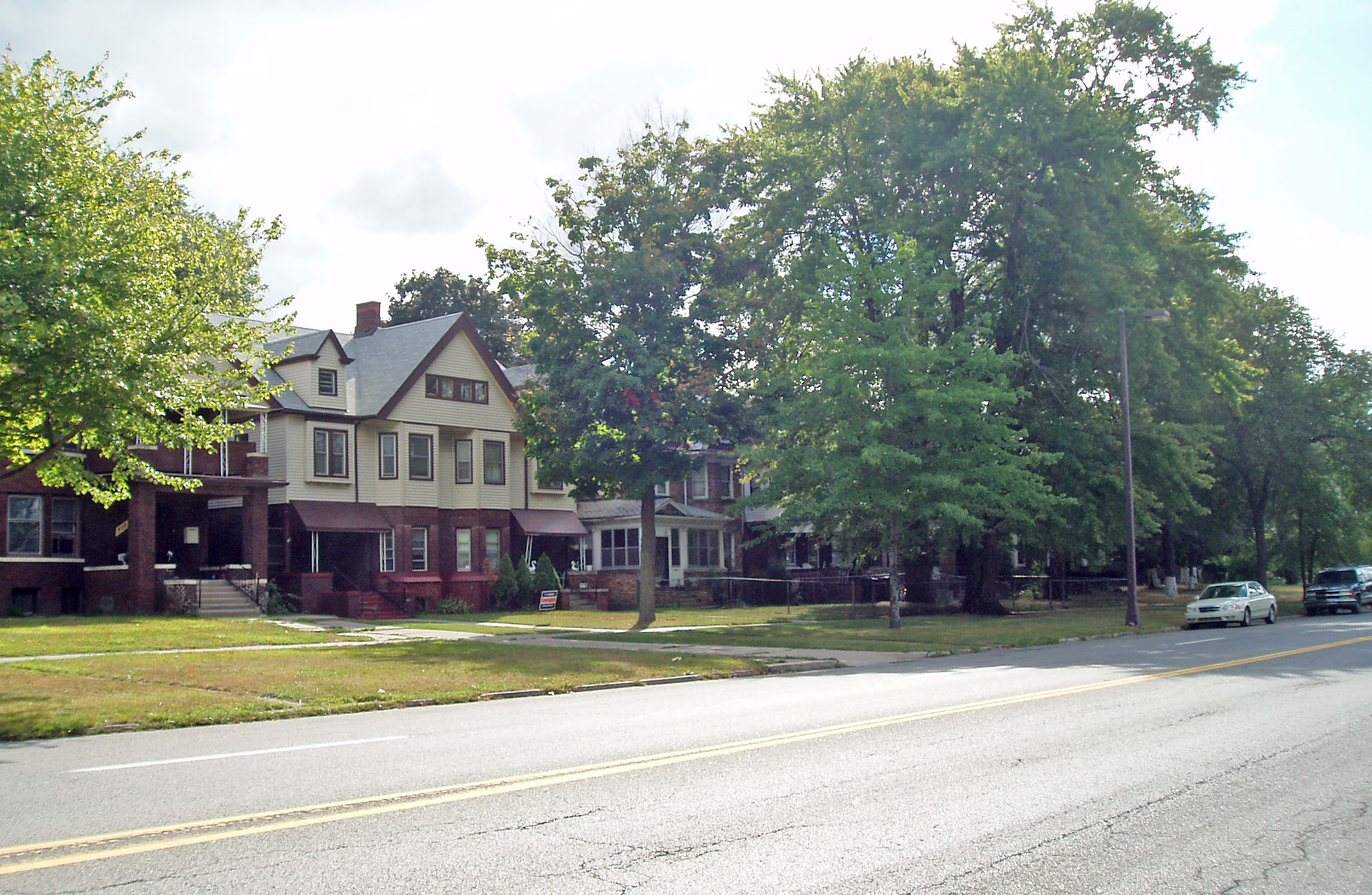 while some favored this idea and were knowledgeable about Haussmann's contributions to the beautification of Paris, other strongly opposed this idea. Detroit legislator James Randall included a rider calling for Grand Boulevard in the law that transferred control of Belle Isle from the state of Michigan to the city of Detroit. The local government, however, was influenced by property owners and refused to begin work on the road that was designed to ring the city. A few individuals began work on Grand Boulevard and some built homes along its proposed route. Finally, in 1891, Mayor Hazen Pingree adopted the idea and devoted city resources to creating the twelve mile road that stretches from the Detroit River on the south to Belle Isle on the north.
As you drive this route, you see that many elegant homes and a few mansions were built along its course. In 1919, General Motors helped to develop the New Center Area at the intersection of Grand Boulevard and Woodward where you find their former headquarters building and the Fisher Tower: both listed as National Historic Landmarks by the United States Park Service. The Packard Motor Car Company began construction of their headquarters building and massive assembly factory on East Grand Boulevard about fifteen years earlier.
The East Grand Boulevard Historic District includes the buildings facing Grand Boulevard between Mack Avenue and East Jefferson. There are a few moderate-sized apartment buildings and numerous large homes that were among the most elegant in the city when they were built; that is, between about 1900 and 1925. By the 1920s, other areas of the city and the Grosse Pointes became attractive residential areas for the rich so the appeal of living along Grand Boulevard declined. In the Depression and again in World War II, some of these massive elegant homes in this historic district were cut up into small apartments. At present, a few of these homes are still used as single-family residences, while others serve as group homes for those who need institutional care.

It will be interesting to see what happens to the East Grand Boulevard as Detroit continues its transition into a Twenty-first Century metropolis. Most of these homes are structurally sound but they are, typically, too large for one family and are currently not in a highly desirable location. A few of them may be suitable for conversion into condominiums. The apartment buildings listed on the National Register of Historic Sites are included in this historic district: Kingston Arm Apartments at 296 East Grand Boulevard; El Tovar Apartments at 320 East Grand Boulevard and St. Paul Manor Apartments at 356 East Grand Boulevard.
City of Detroit Designated Historic District: Not listed
State of Michigan Registry of Historic Places: P29,448, Listed November 30, 1999
State of Michigan Historical Marker: None
National Register of Historic Sites: #99001468, Listed November 30, 1999
Use in 2008: This residential area includes some large homes used as individual or institutional residences and several apartment buildings.
Photograph: Ren Farley, September 6, 2008
Description prepared: October, 2008
Return to City of Detroit Historic Designations
Return to Federal Register of Historic Places
Return to Michigan Registered Historic Districts